'Nick and Mike': Attack On Ukraine From Belarus Makes No Sense, But It Will Happen
11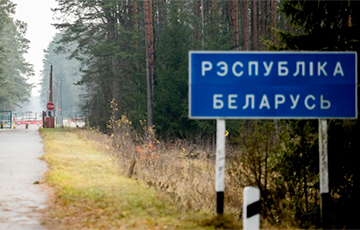 Do not let them deceive or lull you.
The Nick and Mike Telegram channel believes that Putin and Lukashenka do not reject the idea of preparing a new strike against Ukraine from the territory of Belarus:
"Today we wanted to pay a little more attention to what the railway community reported yesterday. The arrival of the first echelon carrying "Tor" air defense systems in Belarus.
They are not needed in such numbers at any sort of "exercises", by definition. The complexes are needed either to protect against a possible retaliatory strike, or to provide protection against the means of destruction of the advancing group, taking into account the experience of the February-2022 winter campaign. It is also possible to solve both tasks at the same time.
Unfortunately, this indicates that the two dictators are not dismissing the idea of preparing a new strike from the north.
The junta, meanwhile, continues to slowly "cook the frog", teaching not to be afraid to go to the military registration and enlistment offices, and sends out subpoenas "to clarify the data". We simply draw attention to the fact that the experience of "not being afraid to talk to the investigator" should be extrapolated in advance to the military theme.
A new attack on Ukraine makes no sense, but it will happen. Do not let them deceive and lull you."