Lukashenka Brags Ministry of Health 'Defeats COVID-19 Under His Control'
30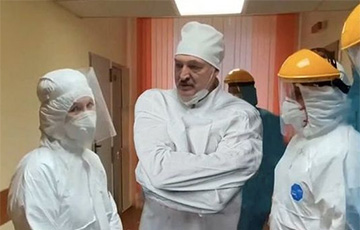 What has really happened?
Dictator Lukashenka has met today with the head of the Ministry of Health Dzmitry Pinevich. The usurper stated that "the Belarusian health care system coped perfectly with the COVID-19 epidemic":
- Today, we can already say that no one in the world has coped with this problem the way it was done in Belarus. It's not just because our health care system has got it right. We all know that. It once again shows that the health care system works under strict control and pressure.
It should be noted that Lukashenka spoke out against quarantine from the very beginning of the COVID-19 epidemic; the dictator himself was against wearing masks and social distancing. The Ministry of Health, on the other hand, was engaged in falsifying data on those who died and were killed by the coronavirus.
Only thanks to the opposition and civil society who urged Belarusians to comply with quarantine norms, one could avoid catastrophic consequences.