Evacuated Mariupol Defenders Are In Grave Danger
44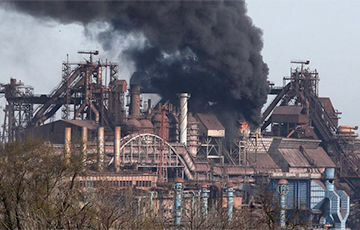 The head of the State Duma of the Russian Federation is speaking against their exchange.
Ukraine has announced that it is conducting a humanitarian operation to rescue the defenders of Mariupol, who are at the Azovstal plant.
As Deputy Prime Minister and Minister of Reintegration Iryna Vereshchuk stated on Telegram, Ukraine will exchange 52 wounded defenders who were taken from the Mariupol Azovstal plant to the temporarily occupied territory when their condition stabilizes.
However, can the Kremlin be trusted?
Speaker of the State Duma of the Russian Federation Vyacheslav Volodin said that "the defenders of Mariupol cannot be exchanged, they must stand trial." He said this at the plenary session of the chamber, supporting the proposal of the deputy Anatoly Wasserman, Interfax reports.
He asked the Duma committees on defense and security to prepare an appropriate protocol order, and suggested that the deputies vote for it at the end of the meeting.
Thus, the defenders of Mariupol are in grave danger.
Yesterday the General Staff of the Armed Forces of Ukraine stated that 53 seriously wounded and another 211 soldiers were taken from Azovstal to the territory controlled by pro-Russian militants. There, they assured that all the military men would be exchanged.