Harvard Political Scientist: Putin Will Be Executed Along With His Entourage
8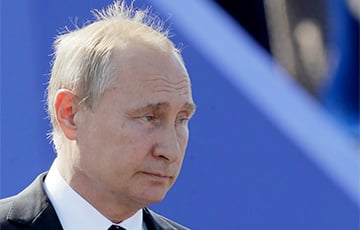 The Russian head of state will not survive defeat in the war against Ukraine.
Harvard political analyst Graham Ellison believes Russian President Putin will not survive defeat in the war he has launched against Ukraine. The dictator will lose both power and his life, the expert believes.
The political scientist said this in an interview with Der Spiegel.
According to Ellison, the Pentagon and the White House are wondering whether Putin will be able to lose the war against Ukraine and whether he will survive his defeat. The expert believes that the Russian president will not survive. He may end up like Nicholas II, who was shot along with his family and entourage.
"Putin will go down in Russian history as the man who lost Ukraine and perhaps even revived it," says the Harvard political scientist.
If Putin has to choose between defeat and escalation of violence, the expert believes the dictator will choose the latter option. Russian President is not afraid to kill people, it was seen in Grozny and can be seen now in Mariupol, says Ellison. The dictator may even take the risk of using nuclear weapons.
"It's a nightmare scenario: using a relatively small atomic bomb of 15 or 20 kilotons, which is roughly equal to the Hiroshima bomb. Such a strike may kill between 20,000 and 50,000 people in a single act, depending on the size of the city. This would break the nuclear taboo that has existed for more than 70 years, and we would find ourselves in a new reality," said the political scientist.