Russian Troops Are "On The Blink" In The Most Important Direction
6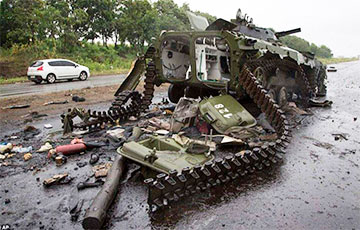 The expert revealed new details of the assault on Sievierodonetsk.
Russian troops have been trying to capture Sievierodonetsk in the Luhansk region for a week now and are noticeably losing force.
Military expert Oleh Zhdanov spoke about this on the air of the telethon, UNIAN reports.
As the expert noted, according to preliminary estimates, about 20-22 battalion tactical groups of the enemy are fighting directly in the area of Sievierodonetsk.
"The Russian army manages to create an advantage of 1 to 20 in military vehicles and 1 to 10 in personnel in some sectors of the attack. But this is in separate sectors, and this was already a few days ago, because they have been advancing there for a week. Today there is no such ratio, they are on the blink," Zhdanov said.
He added that the Ukrainian defenders continue to hold the line.
Earlier the expert Mykola Sunhurovsky said that Russia needs a quick victory therefore its armies began to attack on the Luhansk area. They had the task to encircle Sievierodonetsk.