Lithuanian Political Observer: We Consider Possibility Of Russians Breaking Through Suwalki Corridor From Belarus
13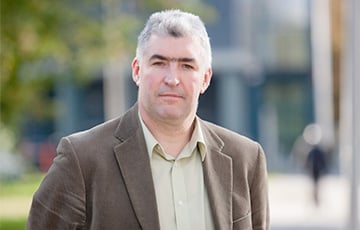 There is no difference between the regimes of Putin and Lukashenka.
Lithuania has officially announced that the transit of sanctioned goods to the Kaliningrad region is terminated. The Kremlin moved to open threats towards Vilnius.
How likely is a Russian attack on Lithuania today? The website Charter97.org asked senior analyst of the Vilnius Institute of Political Analysis Marius Laurinavičius for his opinion.
"In this situation, our security system has not changed in any way. We regard the threats posed by Russia seriously, and we must prepare for them. Of course, not everything has been done yet. However, our security system did not change in any way just because someone in Moscow blurted something out. It was the same a week ago, it remains the same now. It will remain unchanged in a week or two, when all this hysteria in Moscow is over.
They have almost no real leverage. There may be some economic decisions on their part, they may try to influence the transport sector. For example, to stop transit from Kazakhstan to the port of Klaipeda. However, this will not significantly affect the situation."
"Do you consider the option of a breakthrough of Russian troops through the Suwalki corridor towards Kaliningrad from the territory of Belarus?"
"We are considering this option, and we have been considering it for a long time. Russia has trained this variation many times, there is nothing new for us. We are ready for all challenges."
"How should the West act in relation to the Lukashenka regime, which allowed the Kremlin to turn Belarus into a military springboard for its aggression?"
"The West should apply to the Lukashenka regime those methods that it uses against Russia. These strategies must go together to defeat this, I would say, unified regime. There is no difference between the regimes of Putin and Lukashenka.
Moreover, I do not think, unfortunately, that Belarus is now an independent state. The Lukashenka regime is completely dependent on Moscow, 100%. There is no independence there. Therefore, we need to work together on these two regimes so that they collapse. And then, of course, everything can change."
"For whom will it be easier to get rid of the dictatorship — Belarusians or Russians?"
"It would be easier for Belarus. To change Russia as a state, society, as I see it, a second Nuremberg trial and real denazification are required. It certainly sounds strange when Putin uses this term in relation to Ukraine. But it is necessary to carry out a real denazification or de-Putinization, following the example of Germany.
If this is achieved, then Russia as a state and as a society can be cured. Without this, there is a big possibility, as happened after the collapse of the Soviet Union, of the coming to power of certain forces that are now operating in the shadows. Little will change until society changes.
In Belarus, the processes will be much easier if this regime collapses. The path of Belarus will, of course, be difficult, but easier than the one that awaits Russia. I see an opportunity for Belarus to change without denazification and without the Nuremberg trials."