Military Expert Indicates Possible Date For Lukashenka's Troops To Invade Ukraine
13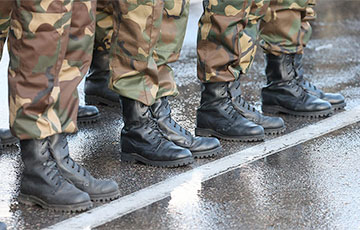 They are taking specific steps in the attack preparation.
Belarus is preparing to enter the war against Ukraine on the side of the Russian Federation. Expert Oleh Zhdanov, a military colonel in the reserve, stated this. He added that Kremlin boss Vladimir Putin has a lot of leverage over Belarusian dictator Aliaksandr Lukashenka.
Zhdanov noted that Putin is putting pressure on Lukashenka. Lukashenka has already begun to supply the Russian Federation with ammunition and military equipment, according to the TSN news publisher.
The expert believes that the head of the Kremlin will do everything to force Lukashenka to enter the war with all possible resources. This is beneficial to the Russian Federation, as a second front will appear, and Ukraine will be forced to withdraw troops from other frontlines.
"Today, Belarus most likely is preparing to enter the war against Ukraine. Putin has a lot of leverage to put pressure on Lukashenka," he said.
Zhdanov does not believe that there will be an order to attack before July 1, the CSTO summit.
"Despite the fact that his army is taking steps to prepare the Armed Forces of Belarus. It is impossible not to pay attention to this issue," the military expert believes.
Zhdanov assessed the possibility of Belarus' invasion of Ukraine as 50-50.
Danger of a military invasion of Ukraine by Belarus
President Volodymyr Zelensky addressed the citizens of Belarus, saying that their country is being drawn into the war more actively than at the beginning of Russia's full-scale invasion of Ukraine. Still very much depends on the citizens of the country, President Zelensky believes.
Secretary of the National Security and Defenсe Council Oleksiy Danilov earlier made a statement that President Volodymyr Zelensky had called the Headquarters of the Commander-in-Chief for the leadership to discuss the risk of a military invasion of Belarus in Ukraine. The state will conduct combat readiness checks in four areas, according to the officials.
The construction of additional defence and engineering networks continues in the Lviv region because of the threat of aggression from Belarus.
Meanwhile, Lukashenka broke into threats against Ukraine. He was saying that Minsk would strike at Kyiv if the Armed Forces of Ukraine crossed the borders of the republic and aimed at the Mozyr Oil Refinery.