More Than 400 Konkurs ATGM Systems Destroyed: Ammunition Depot Burnt Down In Russia
6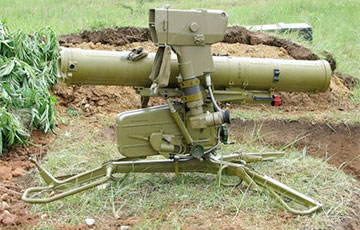 The ammunition started detonating during the fire.
There has been a fire at an ammunition depot in Russia. The fire destroyed more than 400 anti-tank missile systems 9M113 (9M113K) "Konkurs" with ammunition for them.
Three Russian servicemen died in the fire as well. Journalist Roman Tsymbaliuk said this on Facebook.
The fire occurred on June 22, its consequences became known now. The journalist noted that it happened in the village of Brastovo in Vladimir region of the Russian Federation.
"While the "special military operation" continues on the territory of Ukraine, ammunition warehouses continue to burn on the territory of the Russian Federation. On June 22, a fire broke out in the village of Brastovo (Vladimir Region) at the arsenal of the integrated storage of missiles, ammunition and explosive materials (unit 55443) of the Main Missile and Artillery Directorate of the Russian Defense Ministry," Tsimbalyuk wrote.
The Konkurs ATGM systems - here's what is known about them
The Konkurs 9K111-1 ATGM system is a Soviet self-propelled anti-tank missile system, which was adopted by the USSR in 1974.
Such systems are designed to destroy armoured vehicles, shelters, and firing devices and points, as well as helicopters flying low and at a distance of up to 4 kilometres.
The launcher for 5 missiles 9M113 in transport and launch containers is installed on armored vehicles.
Characteristics of the Konkurs ATGM system:
Firing range: 75-4000 m.
Missile launch weight: 14.5 kg
Missile weight by TPC: 25.3 kg
Missile flight speed: 208 m/s