Lukashenka Already Awaited With Bullet
9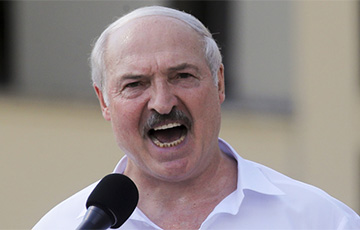 The mustachioed cockroach will be met well and truly.
The exercises of the Armed Forces of Belarus near the border with Ukraine continued. Until July 23, with the possibility of extension. By the way, this is the twelfth "extension of the exercises". That is, in fact, the military of Belarus was transferred to our borders in full gear, with ammunition, equipment, "for exercises". And then they stayed for longer. And longer. 12 times like this.
They are not returned to their places of permanent deployment, although according to the plan it is high time. Why? Why do they stay on the border with Ukraine? The question is simple, and the answer is obvious. By the way, the matter is not limited to the available forces. Another echelon with equipment arrives in Yelsk. Not for exercises already, but for "strengthening the border". With Ukraine, yes. Also, Russian pilots were transferred to Baranavichy by helicopters. And a train with equipment also went there. We perfectly understand the meaning of such "exercises". The mustachioed cockroach is waiting for Pitun to occupy the Donetsk region. To take part in the "second phase of the special operation".
Yes, we know this very well. And General Naev confirmed that we know, and we will meet them. I join in with the general. We'll meet them as usual. It will be a high-standard service. We are ready and waiting. And it's not a fact that Pitun will manage so easily with the Donetsk region. There, too, they are giving a proper welcome. So we'll fight some more. The AFU have already shown themselves, and will not let the people of Ukraine down ...
Kirylo Sazonov, site.ua