Lukashenka Makes Crazy Statement On COVID-19 Again
27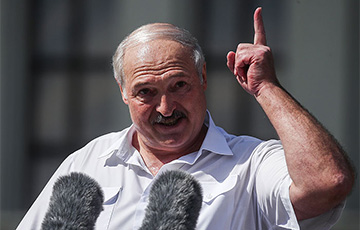 The dictator has actually called to refuse using vaccination.
Belarus will start bottling its own vaccine against COVID-19 in the near future. This was stated by Lukashenka on August 19, reports his press service.
"We bought masks and protective equipment at that time, and the minister asks me what to do with them. We are going to start bottling our own vaccine in the near future. But I repeat: don't bother too much. If you have a normal lifestyle, you should not be afraid of diseases," he said.
According to him, everyone who wants to live takes care of his or her health.
Previously, he has repeatedly referred to the pandemic as "coronapsychosis" and argued that coronaviruses kill those who suffer from chronic diseases. Since the start of the pandemic in Belarus, according to official statistics, 7118 people have died - data as of July 1 this year; no new statistics have been published since then. According to independent experts and Belarusian medics, the number of deaths can be dozens times higher.