Video Fact: Protesters In Russia Sing 'Near Unknown Village' At St. Petersburg Police Station
17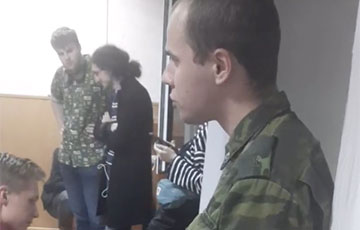 A military instructor for cadets was among the protesters.
Participants in the protests against mobilization in Russia continue their protest after detentions. At night, protesters sang "Near Unknown Village" at St. Petersburg police station No. 17.
Nikolai Udovenko, a retired serviceman who now teaches cadets in Kudrovo, was among those detained.
Udovenko explains that he was "just accompanying a person" but supports the protest: "War is always death. It is grief and misfortune. My comrades-in-arms die. People I served with. Our country doesn't need us, the military. It uses us, ordinary soldiers."