Russian Strike Team Commander, Prigozhyn's Friend, Eliminated In Ukraine
23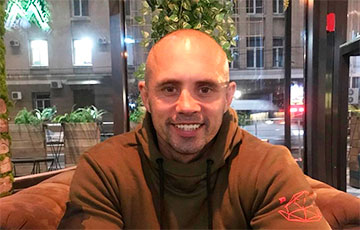 "Putin's Cook" personally arrived at the funeral of one of the most famous Wagner mercenaries.
The Armed Forces of Ukraine eliminated the commander of a strike team of the Russian army and a member of the so-called Wagner PMC Alexei Nagin. The Russian oligarch and confidant of Russian President Vladimir Putin, and part-time owner of the PMC Yevgeny Prigozhyn, personally came to the funeral of the occupier in Volgograd, obozrevatel.com reports.
According to the Russian media, the military of the Russian Federation, together with a businessman, were engaged in joint filming of the "Solntsepek" movie about Donbas and the movie about the PMC "The Best in Hell". Nagin will never see the last one.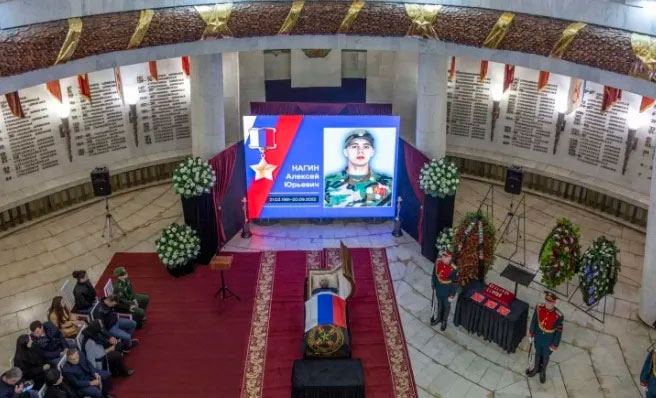 "The movie 'The Best in Hell' scrupulously describes one of the battles led by Alexei Nagin, the outstanding commander, tactician and strategist who did not hesitate to go into battle with a machine gun in his hands in order, as before, to be in the place of the commander of the assault groups. He died on September 20 and was posthumously awarded the title of Hero of the Russian Federation. If every commander, every leader periodically came to the trench, picked up a machine gun or simply communicated with the people more often, then Russia would be truly great," "Putin's Cook" cynically said.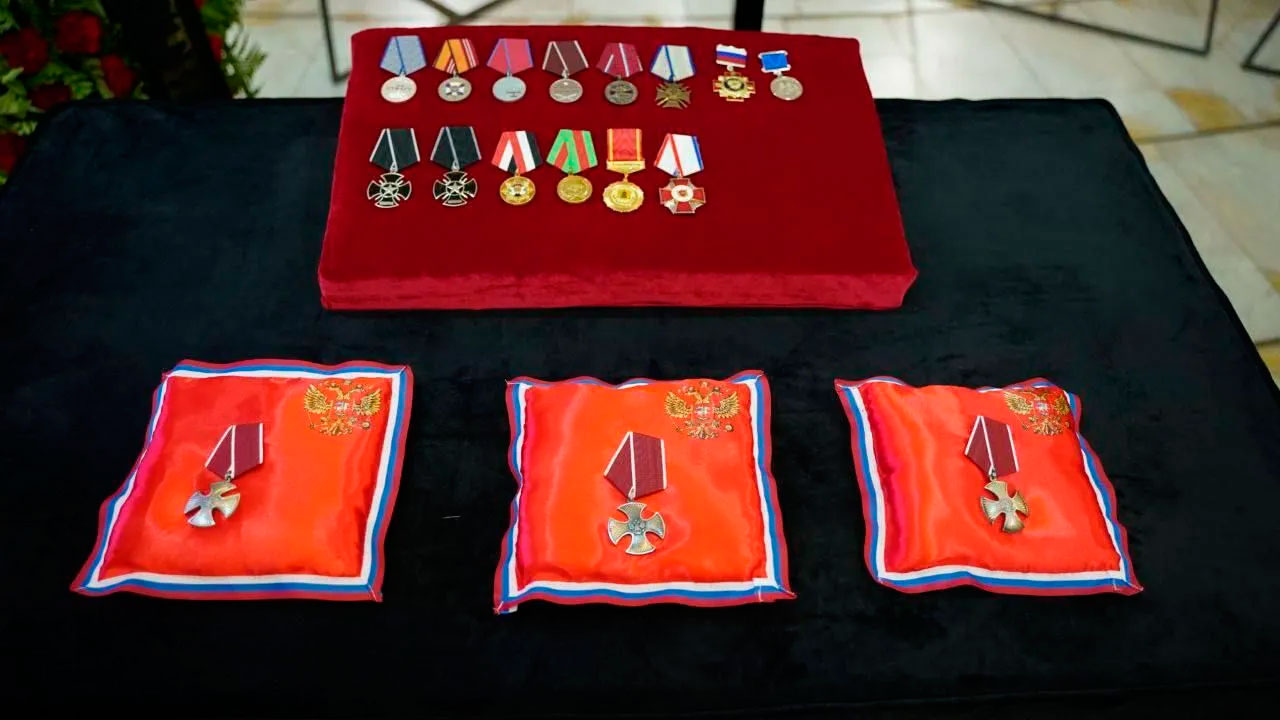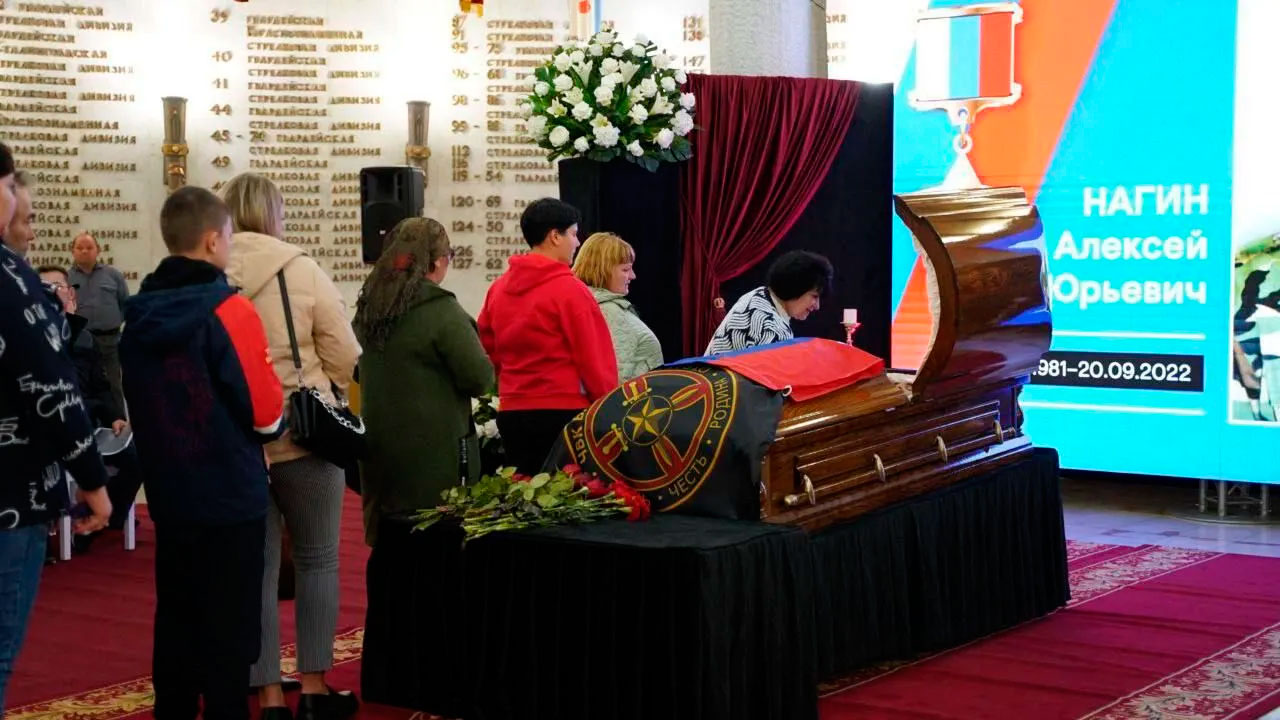 It is interesting that Prigozhin came to Nagin's funeral with the insignia "Golden Star" of the Hero of the Russian Federation and similar "Stars" as the "DPR" and "LPR" hero.
Let's note, Nagin was 41 years old. He fought in Chechnya and Syria, and in 2014 was in Crimea, and now he was directly involved in the bloody "special operation" in Ukraine.