Shooting In Izhevsk School: Victims Amounted 15 People
13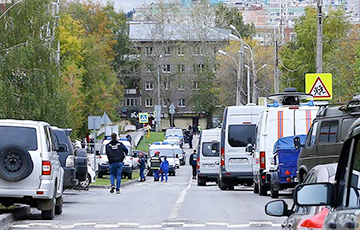 11 of them are children.
The Russian Investigative Committee has reported that the number of victims in the shooting at school No. 88 in Izhevsk has risen to 15. 11 of them are children, and the rest are adults. Russian media writes.
It is also reported that 24 people were injured, including 22 pupils and 2 adults. The criminal investigation continues.
Recall that today, September 26, an armed man in black clothes entered school No. 88 in the Russian city of Izhevsk, where he opened fire with two pistols, killing pupils and adults. After the violent act, the attacker shot himself in one of the classrooms of the educational institution.