Freedom For All Political Prisoners Must Be Demanded Of Lukashenka
13
Natallia Radzina
29.09.2022, 15:33

14,460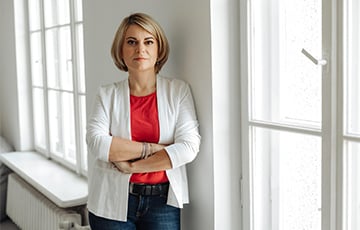 No deals with dictators.
Charter97.org editor-in-chief Natallia Radzina calls on the West to be principled and not repeat old mistakes in relation to dictatorships. The Belarusian journalist writes about this on Facebook:
"Against the background of the war in Ukraine, the blame for unleashing which, along with Putin, is certainly borne by the illegitimate regime of Lukashenko, today, unfortunately, the fate of Belarusian political prisoners has fallen into the shadow and practically without attention of the international community. After the 2020 elections, in which Lukashenka lost miserably, repressions against Belarusians have not stopped for a single day for more than two years. A real terror, comparable to genocide, has been unleashed. In reality, there are from 3,000 to 5,000 political prisoners in Belarusian prisons today. Even human rights activists are not able to calculate the exact number of prisoners of conscience, many of them were also imprisoned.
People were being held in appalling conditions, subjecting them to harassment and torture. The life of each of them is in danger because they are being killed in Belarusian prisons. This is how the political prisoner Vitold Ashurak was killed. The guards at the Shklou colony beat and injured him badly, he died because of it.
They keep the leader of the Belarusian opposition and political prisoner Mikalai Statkevich, who spent more than 10 years in prison during the years of Lukashenka's dictatorship, in inhuman conditions. He is kept in a one-man cell of the special regime colony in Hlubokae. Its measure is one by three meters. They do not take the politician out for walks, constantly sending him to a punishment cell with even more difficult conditions. Actually, there is no communication with him.
Activist of the European Belarus civil campaign Palina Sharenda-Panasiuk has been placed in a colony for recidivist women, one of the worst prisons in the country. The woman spent almost two months in the monstrous conditions of the punishment cell.
Political prisoner Mikalai Autukhovich went on a dry hunger strike for twenty days, trying to get letters from his relatives. His body is completely dehydrated, kidney tissue is decomposing.
Politically imprisoned Ihar Alinevich, sentenced to 20 years in prison. Now he is holding a hunger strike of protest against the prison arbitrariness.
Political prisoner Stsiapan Latypau, trying to stop the torture, tried to tear his throat with a pen at the trial, and in prison, he swallowed blades and slashed wrists.
There are so many horror stories like this. The world should not turn away from the fate of Belarusian political prisoners. There is nothing more important than human life.
It is necessary to continue pressure on the Lukashenka regime, strengthening sanctions against him, and synchronising these restrictions with sanctions against Putin. The latest EU sanctions packages unfairly do not mention Belarus, this must be corrected immediately. It is also important to closely monitor the implementation of the sanctions regime and impose secondary sanctions against countries that allow dictatorships to purchase and sell banned products.
No deals with dictators. No need to repeat old mistakes. It is necessary to show integrity and hard press the Lukashenka regime to achieve the unconditional release of all political prisoners.