Lukashists Decide To Try Belarusian Sports Star Aliaksandra Herasimenia In Absentia
14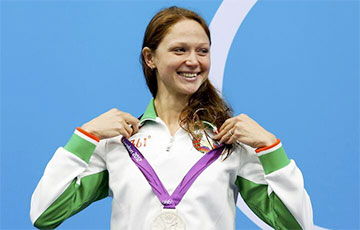 The vile revenge of the regime.
The Investigatory Committee launched a "special proceeding" against the Olympic medalist and ex-head of the Sports Solidarity Fund Aliaksandra Herasimenia.
The actions of the athlete are qualified under the article on actions aimed against national security (Part 3 of Article 361 of the Criminal Code).
Back in 2020, Aliaksandra Herasimenia advocated for change. After that, the Lukashists opened a criminal case against her.