Illegals Storm Fence On Belarusian-Polish Border
5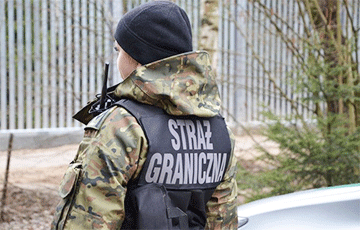 Polish border guards drove the migrants away.
In the past 24 hours, 54 illegal immigrants have tried to cross the Belarusian-Polish border.
All the incidents were reported by operators of the electronic fence, said the Polish Border Guard Service.
Some of the migrants were detained, while others were pushed back to the territory of Belarus. The frontier guards also reported about two more migrants, who had tried to enter Poland through the river Valkushanka near Plaska.
As Charter97.org wrote earlier, in the fall of 2022, Poland completed the construction of the fence on the border with Belarus. Its height is 5.5 meters and it is equipped with barbed wire. It has gates, as well as passages for small animals. At the same time, Polish border guards announced their intention to build an electronic barrier as well. The first section of 21 kilometres was equipped in November. Now more than 100 km of the electronic barrier are in operation. It is equipped with night vision cameras, thermal imaging cameras and detection cables.