Explosions, Sounds Of Shooting Heard In Occupied Sevastopol
9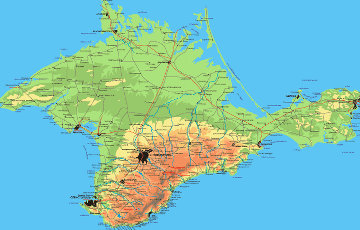 The local population panicked.
It has been restless in the temporarily occupied Sevastopol since morning. Locals hear explosions, as well as sounds similar to shooting.
This has been reported by RBC-Ukraine with a reference to local Telegram channels.
It is indicated that explosions are heard at approximately equal intervals of time.
"What is happening in Sevastopol? People, what's up? It's too early for fireworks! ... Approximately two minutes later they hear explosions from the Ship side of Sevastopol. In Inkerman, there is obviously some kind of firefight! All loud sounds are carried from there," people write with concern.
Pro-Russian publics suggest that it allegedly could not have been a shootout, but "a drone has flown in and now the air defense is working" and urge to wait for information from the occupation authorities.
Meanwhile, the Ukrainian authorities did not comment on the situation in any way.