Political Scientist: Lukashenka Underwent Surgery Confirming Fatal Diagnosis
93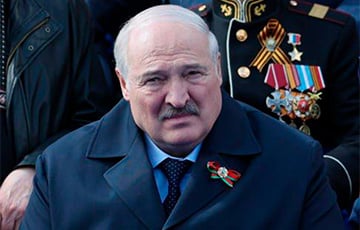 A dictator with DIC was "under the knife" in Minsk.
Charter97.org reported that yesterday Lukashenka's incurable disease was diagnosed by a council of doctors at the Central Clinical Hospital (CCH) of Moscow. The dictator was diagnosed with disseminated intravascular coagulation syndrome (DIC). This disease is characterized by disorders in the blood coagulation system. It is a condition in which blood clots form throughout the body.
Political scientist Dzmitry Balkunets has published facts confirming that Lukashenka has DIC.
"In February 2010, Aliaksandr Lukashenka was undergoing prostate surgery in Switzerland, a senior EU diplomat told EUobserver.com. According to other sources, the operation was carried out in Vienna.
According to some reports, in mid-May 2023, Lukashenka also underwent surgery in Minsk, the prostate issue most likely.
DIC is one of the signs of prostate problems.
A more accurate assessment can be given by physicians who specialize in this area," wrote Dzmitry Balkunets.