France condemns regime of Lukashenka
10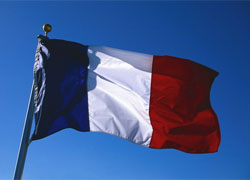 The Ministry of Foreign Affairs f France called on official Minsk to observe the rights of all Belarusian citizens, including representatives of the Polish ethnic minority.
This was said by spokesman for the French MFA Bernard Valero. According to Valero, the situation with the Polish minority in Belarus is a matter of concern for the whole EU.
Valero also emphasized respect for human rights was the main rule of the Eastern Partnership programme. Belarus has been a member of the programme since 2009, so the country has to observe the rule, PAP news agency quotes the French MFA.
We remind that the Polish Sejm adopted a resolution yesterday condemning actions of the Belarusian authorities. "Taking onto account the new wave of repressions against the Union of Poles in Belarus and Union activists, the parliament finds it necessary to return to sanctions in relation to Belarus," says the resolution proposed by Marshal of the Sejm Bronislaw Komorowski.
President of Poland Lech Kaczynski sent a special letter to Alyaksandr Lukashenka expressing his concern and decisive protest against repressions against the Union of Poles in Belarus.
Leanid Hulyaka, head of the department for religious and national affairs, gave to understand yesterday that the Union of Poles, meant by the Polish authorities, doesn't exist in Belarus. "We do not have two union of Poles. We have a common organization, the Union of Poles in Belarus, led by Stanislaw Siemaszko (Stanislau Syamashka)," Leanid Hulyaka stressed.
Meanwhile, the court of Valozhyn seized the Polish House in Ivyanets from the Union of Poles, recognized by the Polish authorities, and gave it to the official union. The appropriate decision was taken by the court of the Valozhyn district on February 17.
On February 17, leader of the Union of Poles in Belarus Andzelika Borys and other activists were detained by militia again.