KGB looking for a new "insulter of Lukashenka"
46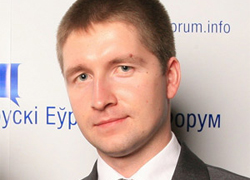 An activist of For Freedom movement, Yury Salodki, has been summoned to the prosecutor's office of the Vitsebsk region for a questioning in connection with insulting Lukashenka.
Yury Salodki, who lives in Minsk, was released from a detention facility on Saturday after serving 13 days of arrest. He was detained near the central train station on July 3 during an action "Revolution by social networks", "Salidarnasts" reports.
"My mum says that police visited out home in Vitsebsk (I am registered in my parents' flat) when I was in the detention facility. They wanted to search the flat. They did not have a search warrant, so my mother did not let them in," Yury Salodki says. "Then they sent several summonses to the prosecutor's office. An investigator of the Vitsebsk region prosecutor's office, Alyaksei Nestsyarenka, phoned me today and strongly advised to come for a questioning in connection with insulting the president. He said I had allegedly posted some insulting comments. He added the case was re-sent to him from the KGB directorate and he had to check if I really insulted the president. I do not know my status – a witness, a suspect, or an accused."
Yury notes that he did not give any interview or posted comments on social networking sites that would be regarded as insulting Alyaksandr Lukashenka.
"I do not understand what they mean. Yes, I am an active user of VKontakte social network and a member of "Revolution by social network" group. I stay in correspondence with Vyachaslau Dziyanau. I post comments. I have repeated and repeat now that Lukashenka was elected unlawfully. I do not know how this can be considered insulting the president," Salodki says.
Yury decided to appear for questioning. Moreover, he got a warning: if he does not appear, he will be taken by force. He plans to visit the prosecutor's office with his lawyer.