Swedish pilot Thomas Mazetti: Lukashenka is inadequate
109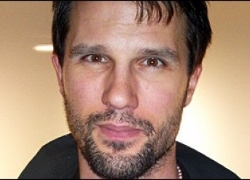 Studio Total commented to charter97.org on the invitation of its employees to the Belarusian KGB to give evidences.
«Studio Total can comment charges only after it will get acquainted with them. But the publication of photographs on the Internet cannot be illegal. Moreover, the fact of border crossing and airdrop of bears was confirmed by Lukashenka himself. That means that there is nothing far-fetched in the photos, which were just (!) posted on the Internet by Anton Suryapin. As to Syargei Basharimau, if he is arrested, then one have to arrest and indict everyone: those who have rented a car to us, sold us airline tickets... There is no logic in that, no sense. Just an attempt to demonstrate its power. Irrational actions from the side of Aliaxandar Lukashenka, who, apparently, is in despair and poorly perceives what is going on.
Studio Total has not received any written invitation from the KGB, so it is difficult to comment. But let them send - Studio Total will read with interest and think about it", - said Thomas Mazetti, the one who conducted the flight to Belarus, to charter97.org .
The pilot also reported that now lots of anonymous letters with threats come to the studio - probably from representatives of the Belarusian security services.
Today the KGB officially announced the arraignment to Anton Suryapin and Syargei Basharimau. They are charged under the Part 6 of the Article 16 (aiding and abetting in the commission of a crime) and Part 3 of the Article 371 (illegal crossing the state border of Belarus) of the Criminal Code. Young people face from 3 to 7 years imprisonment.
As the website charter97.org reported, on July 4 the Swedish aircraft flew through the Belarusian-Lithuanian border unnoticed by the Air Defense system. Over the Ivyanets city and outskirts of Minsk the crew dropped teddy bears with flyers in support of freedom of speech in Belarus. The Belarusian authorities did not recognize the fact of flight until July 26, stating that "the check is going on". In the meantime, Anton Suryapin, who posted pictures of the teddy bears found near Ivyanets on the internet, and Syargei Basharimau, the realtor, who rented an apartment to Swedes in Minsk, had been detained.
After this, Lukashenka dismissed the chairman of the State Border Committee, Major-General Igor Raczkowski, and Commander of the Air Force and Air Defense Forces, Major-General Dmitry Pahmelkin. Stefan Eriksson, Sweden ambassador to Belarus was expelled from the country.