Political prisoner Rubtsou sentenced to 2 years of imprisonment
80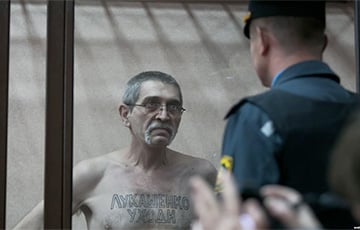 Trial against political prisoner Yury Rubtsou ended in the Pruzhany district court.
Activist from Homel Yury Rubtsou was found guilty of violating article 415 of the Criminal Code (evasion of serving a term of punishment) because he declined several job offers in an open-type correctional facility in the village of Kuplin of the Pruzhany district. Judge Mikalai Repikha sentenced the opposition activist to two years in a minimum security correctional facility taking into account the unserved part of his previous sentence. Yury Rubtsou said he would appeal against the court decision, which he found illegal. Rubtsou appeared at the trial wearing a shirt with a white-red-white ribbon.
More than 15 witnesses gave evidence on May 27. They said Rubtsou hadn't refused to work out of principle, he was just against low wages, BelaPAN reports.
The lawyer drew attention to the fact that Rubtsou hadn't resisted employment – he received necessary documents and underwent medical examination. Rubtsou found a number of errors in the employment agreements and refused to sign it. The lawyer asked to drop all charges for the lack of evidence or give him the minimum sentence if he admits his guilt.
Yury Rubtsou noted that prisoners received lower wages than other employees. He said he had been threatened with a prison term if he refused to sign the employment agreement. The activist stressed that signing an employment agreement under threat violates the Labour Code.
Yury Rubtsou, 53, was sentenced by Minsk's Tsentralny district court to 2.5 years in an open-type correctional facility on October 6, 2014. The term was reduced to 1.5 years due to the amnesty. Rubtsou was found guilty of insulting judge of the Savetski district Kiryl Palulekh, who had heard his case after the Chernobyl Way rally on April 28, 2014 (article 391 of the Criminal Code).
The activist began to serve his term in the village of Kuplin. He refused to work due to low wages and demanded a job with the country's average salary of $600. A criminal case was initiated against him.
Yury Rubtsou was held in a pretrial detention facility in Baranavichy (the Brest region). The activist went on hunger strike on April 6, protesting against the charges. He thinks both criminal cases are trump-up.