Ministry Of Defense: There Are Russian Special Forces In Belarus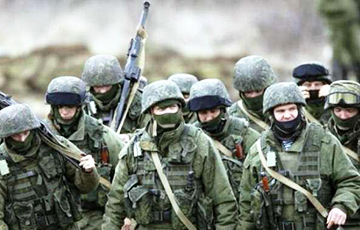 The head of the press service of the Ministry of Defense of Belarus has admitted that there are Russian special forces in our country.
A special-purpose airborne troops division of Russia, which is 30 men strong, is staying in Belarus at the moment. Colonel Uladzimir Makarau, the head of the press service of the Ministry of Defense of Belarus, confirmed it to Svaboda.
From September 25 to October 8, 2017, joint tactical-special exercises of special purpose groups are taking place in the territory of the Republic of Belarus, representatives of the airborne troops of the Russian Federation and the special operations forces of the Ministry of Defense of Belarus are taking part in them.
"Up to 30 Russian military men have arrived. If we talk about combined arms units, it is less than a platoon. The Belarusian military has the same number – up to 30 people. In this case we are talking about absolutely different exercises, the exercises of the units, they have nothing to do with the past West-2017exercises.
Colonel Uladzimir Makarau has not specified, where exactly the Russian unit is staying and where the joint exercises are taking place, saying the general phrase: "At one of the firing grounds on the territory of Belarus."