MEP Eduard Kukan: Charter-97 Is Awkward Nail For Belarusian Authorities
3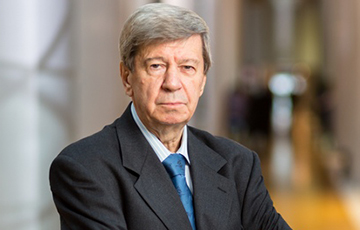 Minsk must comply with its obligations.
The speech by Slovakian MP Eduard Kukan, delivered on the eve of the vote on the resolution "On the deteriorating situation of media freedom in Belarus, especially the case of Charter-97" at a plenary session of the European Parliament in Strasbourg on October 4. Social activist Dzianis Kazakevich cites the words of the MEP:
"If we got to become nails in the coffin of a tyrant, then I would like to be such a nail," these are the words of the Ukrainian film director imprisoned in Russia, Oleg Sentsov, but they are fully applicable to the work of Charter-97 and independent journalists in Belarus. They have become awkward nails for political ruling circles.
The EU was the first to make a gesture of goodwill towards Belarus in 2016. The time has come when there's need to remind the Belarusian authorities that it is necessary to fulfill promises of advancement in the field of human rights. The removal of the Charter-97 blocking, the end of intimidating journalists from independent media, and real steps towards creating an independent media environment would become changes for the better. All this is part of international and regional human rights instruments adopted by Belarus. The failure to comply with these obligations should lead to decisive actions by the EU towards Belarus."
We remind that on October 4, the European Parliament adopted the resolution "On the deterioration of the situation with media freedom in Belarus, in particular, the case of Charter-97."
The resolution mainly discusses the recent scandalous amendments to the Belarusian law on mass media, blocking of the Charter-97 website, pressure on journalists of the Belsat TV channel and the BelTA case. Political prisoners are also mentioned, as well as convicted leaders of the REP Trade Union Hennadz Fiadynich and Ihar Komlik.
It will be recalled that on September 3 editor-in-chief of Charter-97 Natallia Radzina announced the threat to informational resource cause by drastic reduction in financing and called readers for solidarity. Ways to support the website:
DONATION VIA PAYPAL:
MULTI-CURRENCY ACCOUNT FOR ASSISTANCE:
Bank's name: Bank Millennium S.A.
Address: ul. Stanislawa Zaryna, 2A, 02-593, Warszawa
IBAN: PL 97 1160 2202 0000 0002 1671 1123
SWIFT: BIGBPLPW
Name of the account holder: Fundacja "KARTA '97"
Purpose/title of payment: Donation for statuary aims
You can contact us by the e-mail charter97@gmail.com