Shunevich on NKVD Uniform: No Regrets, Only Pride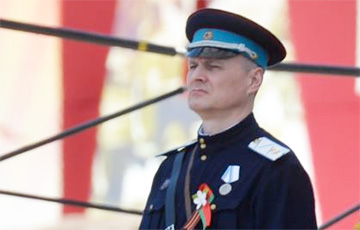 The Head of the Interior of Belarus is proud of wearing the executors' uniform.
Minister of the Interior Ihar Shunevich has said in an interview to the ONT TV-channel that he does not regret wearing the NKVD uniform – the Minister has stressed that the only feeing he has about it is pride, nn.by writes.
"There is only one occasion, only one ground here – to show respect for the history, the history of the institution, the history of the people who committed heroic acts in this uniform, died, defended their Motherland both during the Great Patriotic War, and the hard post-war times, hundreds of thousands of them," Shunevich has said.