The Cleansing Of The Belarusian Information Space May Relate To Russia's Preparation For Occupation Of Belarus
38
Natallia Radzina
7.08.2018, 13:51

39,014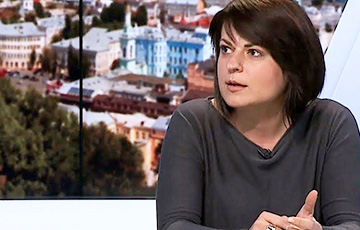 Lukashenka is personally interested in pressure on mass media.
Searches at editorial offices of the Belarusian media may be the cleansing of the information space of the country within the framework of Russia's preparation for occupation of Belarus. Editor-in-chief of Charter-97 Natallia Razdina said it to GORDON edition.
"It's still early for some conclusions, but the practice shows that journalists of Belarus are likely persecuted because of political reasons. When Charter-97 was blocked I told that it was only the beginning and repressions against independent journalists would continue. And it happened like that. Amendments to the law on mass media were adopted, they tightened censorship. Freelance journalists working for foreign media were persecuted in Belarus. Criminal cases against bloggers were opened. And now Tut.by and BelaPAN editorial offices are being searched. I cannot say they are opposition, but it looks like the information space of Belarus is facing its final cleansing stage. When Charter-97 was blocked, those editions did not demonstrate their solidarity. And now they face the same situation. But we are ready to support them," Radzina pointed out.
According to her, Aliaksandr Lukashenka has a personal interest in pressure on mass media. "The situation with freedom of speech is catastrophic in Belarus. There will always be a reason for a search in an editorial office. After all, they are not state-owned editions. One should realize that Lukashenka's regime is not popular at all. And such steps may be an attempt to preserve the status quo and the collapsing dictatorship. Moscow may also take steps. The cleansing of the Belarusian information space may relate to Russia's preparation for occupation of Belarus," Radzina summed up.
On August 7 the press service of the Investigative Committee of Belarus informed about detentions of editor-in-chief of Tut.by Maryna Zolatava, news editor Anna Kaltyhina and BelaPAN journalist Tatstsyana Karovenkava. They are suspected of unauthorized access to BELTA data. According to Radio Svaboda, law enforcement officers came to the editorial office of Tut.by at 7 am. Several storeys of Omega Tower were roped off. According to witnesses, several people are summoned for questioning in the Investigative Committee, papers are being seized. BelaPAN also takes searches. The apartment of BelaPAN journalist Tatstsyana Karovenkava was also searched.