Andrei Bastunets: Blocking Of Charter-97 Strongly Affected Belarus' Rating Of Internet Freedom
3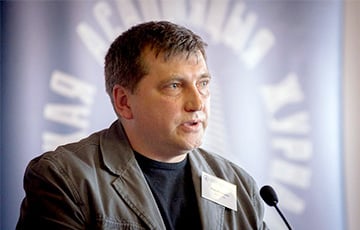 The BAJ Chairman has commented on the latest Freedom House report.
According to the latest data, provided by the international human rights organization Freedom House, Belarus was included in the list of countries with "nonfree Internet". What facts indicate that Bynet is actively censored by the authorities?
Chairman of the Belarusian Association of Journalists Andrei Bastunets commented on the situation for Charter97.org:
- First of all, it is not the only rating in which Belarus finds itself in the last places in terms of freedom of speech and censorship index in the country. A few months ago, the Committee to Protect Journalists included Belarus in the top ten countries with the toughest Internet, as we have the most severe censorship on the Internet and in the media in general.
The experts named several indicators there, which, I think, are taken into account by all international organizations:
First of all, these are the legislative norms that have been in force in Belarus since the end of last year. They strictly limit the freedom of activity on the Internet and strengthen state control over it.
Undoubtedly, the final assessment was strongly influenced by the blocking of such well-known social and political sites as Charter97.org and Belarusian Partisan.
And, of course, by the BelTA case, when such Internet resources as tut.by and BelaPAN were under attack.
All this shows that the Belarusian Internet is subject to strict censorship and is "not free".