Lukashenka: The Belarusians Finish Me Off Within A Year
69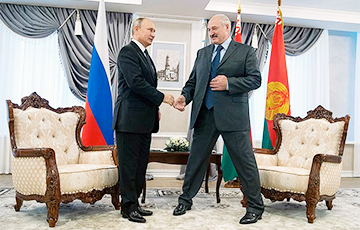 The dictator expressed the desire to "live in an embrace with a Russian".
Lukashenka hopes that Russia will "come to senses and return to normal relations".
He stated this communicating with employees of the news paper mill in Shklou, reports interfax.by.
"You should know that we do not play any games. We do not want to bother our main ally. This is our main ally. They may come to their senses and return to normal relations," said Lukashenka.
However, the dictator assured that the talks with Putin were not about "reunification with Russia".
"Even if I agree to it, the Belarusians will finish me off within a year after making such a decision," said Lukashenka.
"I want our children to live on this land in peace and harmony. In an embrace with Russians. They are not strangers. The Russians are our people. However, little depends on them now," said the dictator.