Brest Residents Defended the Children of the "European Belarus" Activist Palina Sharenda-Panasiuk
14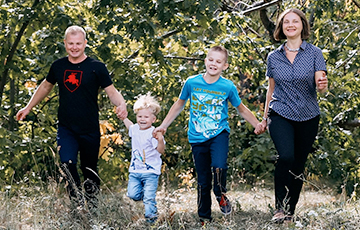 Lukashists issued a warning to the activist.
About 60 people came to support the activist Palina Sharenda-Panasiuk, from whom the authorities wanted to take the children away, reports the Basta! Telegram channel.
The rally took place near the commission for juvenile affairs building in Brest, Maskouskaja 273, cabinet 54.
As a result, Palina Sharenda-Panasiuk told Charter97.org, she received a warning.
In a comment to our site, Palina Sharenda-Panasiuk thanked everyone who helped her to defend her children today.
"I would like to express my deep gratitude to everyone who came under the walls of the administration, who entered the administration and demanded a public examination of my case.
Thank you all very much for your support, for your courage, for your bravery! We have truth and law on our side, there are really many of us, and we are ready to be one for all and all for one! Special thanks from the children for the gifts! Long live Belarus!" The activist said.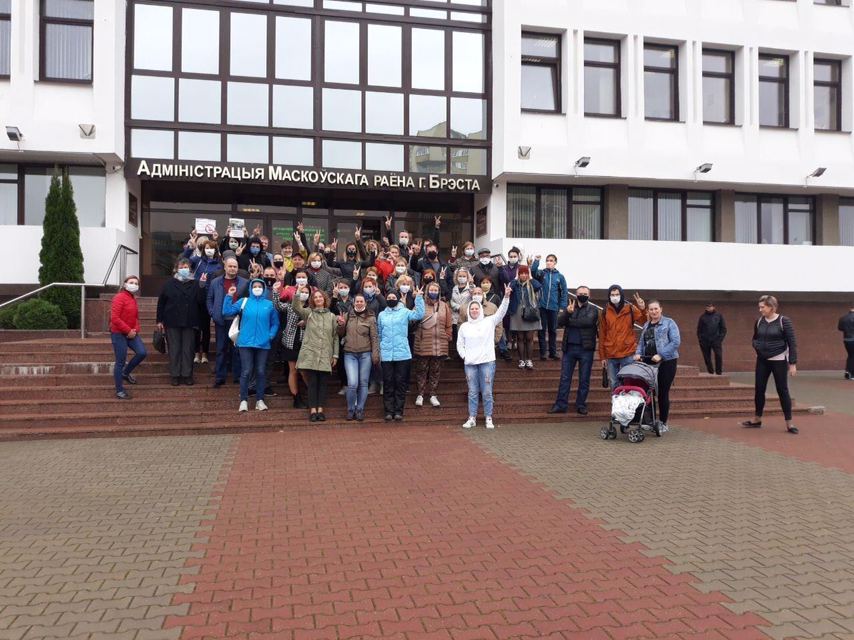 Let us remind you that Palina Sharenda-Panasiuk, the wife of a political prisoner, activist of the civil campaign "European Belarus" Andrej Sharenda, is under pressure from the police with a threat to take away underage children.
Palina Sharenda-Panasiuk regards the pressure on her family as revenge from the dictatorship.
"In the fall of 2019, I was a candidate in the so-called parliamentary campaign; we were the first to put pickets on the streets of Brest under white-red-white flags and with the song "Changes!"
I made an appeal to voters on Belarusian television, in which I called Lukashenka a dictator and declared the need for new free elections. The dictator's servants were very frightened by my speech and launched a persecution of our family. We were awarded huge fines; property was confiscated and sold, but we survived. And now these rascals, not able to crush the adults, have switched to children. I have been a tutor for a long time, and I pay taxes. We cannot be broken by such low-level methods, through the influence on children!" - said Palina Sharenda-Panasiuk in a comment for Charter97.org.
Also, the activist of "European Belarus" called on human rights defenders, journalists, and all not indifferent people to come to support her at the address: Brest, Maskouskaja st. 273, cabinet 54.