Today Belarusians Declare Vendetta To Lukashenka
27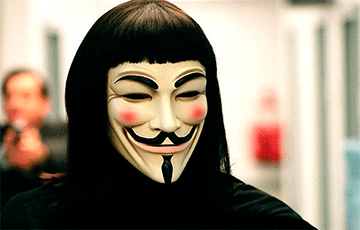 The time has come to take power back into our hands!
This is the last day of the dictator's legitimacy. And it coincides with the night of Guy Fawkes, the conspirator whose story served as the basis for the legendary movie "V for Vendetta," which by the way was banned in Belarus, the Basta telegram channel writes.
On the fifth of November we will pay final respects to the tyrant and his "power."
Let's gather in the evening in the yards, burn dummies, and just have a good rest together with our neighbors. And let's launch fireworks at 23:00! Sometimes it is necessary to be able to exhale and think about something positive.
Shall we rehearse the send-off of Lukashenka to the court? It's time to get the power back into our hands!