Opinion: Lukashenka on the Very Edge of the Chessboard
17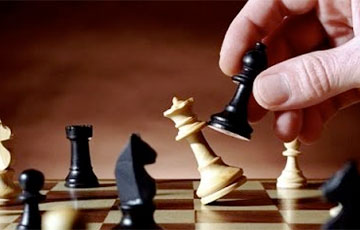 The further fate of the usurper is very vague.
Let's start with the expected: the system has begun to devour its own again. Anatoly Makarevich, as it turns out, signed for Babarika, but subsequently led a "totalitarian movement" of "zayabatkas", repressing athletes. There were no thanks from the regime for the latter, and he was fired for the first. Officials should not speak out for any change in the country, no matter how dirty their job, because the system eats up its own when it tries to find the wrong people, says the CYNIC telegram channel.
And if the opposition discussed " gentle" lustration, under the current regime, "lustration" will be different - security officials will be jailed when their resources are exhausted, simply because they have an "information bomb". The system digests itself. It tries to ensure that maniacs and sadists are replaced, but the "write off" will go to prison if a fellow officer claims one is suspicious.
That is where the regime's gratitude ends.
Secondly, money connected with Gutseriev has surfaced again. Now the son, who is not even under sanctions, this is an important detail, is urgently "fixing the losses" and ditching the business.
This is a harbinger of future sanctions. Ways to circumvent sanctions are a thing of the past. The banal phenomenon of "air blocking" for the oligarchs and the necessary "hook" make production unprofitable. It is possible to switch to the Russian market. It is possible to switch to the Indian or Chinese market, but reorientation takes time and additional competition. The practise of "double sanctions" significantly reduces the chances of exporting goods far beyond the borders of the "union state".
The single economic system could be just the means of "circumvention", but Belarus cannot concentrate on the Russian market because the key entities produce products that Russia does not need in such quantities. It is possible to buy 30 tractors from Lukashenka every day for charity purposes, and then present him with them, but it doesn't make much sense.
There will be few circumventions for the directions added to the list; the key issue will remain with the "holes" left before.
Thirdly, after the meeting with Nuland, Lukashenka will be put on the edge of the chessboard. Lukashenka's future fate is very vague.
Moreover, Moscow says there are discussions about a potential second meeting between Putin and Biden. The mysterious six months are about to end, so it will be time to give an account of the work done.
However, information about the prerequisites for the meeting can so far only be drawn from Russian publications, so the interested party is easy enough to identify.
Lukashenka has lost the ability to hold his posture after Nuland's trip, so he sat with the gracefulness of a sack of potatoes during all the current speeches.