Belarusian Hospitals Have Significantly Increased Purchases of Body Bags
4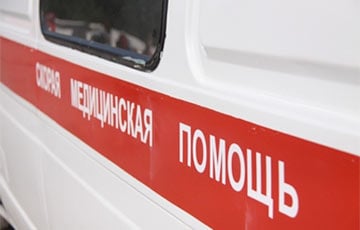 Journalists studied public procurement tenders.
Some hospitals in Belarus during the fourth wave of coronavirus significantly increased purchases of pathological bags. This follows from the tenders that they posted on the website goszakupki.by.
Euroradio reviewed the purchases of body bags that were published earlier and now. Spoiler alert: the difference is at times!
First, attention was drawn to the Republican Hospital of the Department of Finance and Logistics of the Ministry of Internal Affairs of the Republic of Belarus located in Minsk. In a relatively calm February 2021, when the second wave began to decline, and the third had not yet begun, 100 body bags were purchased there. It cost 2,000 rubles.
At the end of October, the institution will place a new tender. Although the title says "Special single-use cases," when studying the purchase, it becomes clear that these are all the same "pathological bags." Now 200 of them are required! And this is exactly twice as many.
We find interesting things "in Navahrudak." Six months ago, during the third wave of coronavirus, the central district hospital is placing a tender for 100 body bags. It is ready to give only 699 rubles for them.
A new tender (and again for 100 bags) is being placed in September.
But after a month and a half, the hospital publishes another tender - and this time for ... 300 bags at once! That means that the September and October batches together exceed the April tender fourfold!
We see a similar situation in Maladzechna. The local central district hospital in February buys 150 bags at 10 rubles apiece.
On September 20, Health Minister Dzmitry Pinevich officially announces to the media that the fourth wave of coronavirus has begun. Just on this day, the Maladzechna hospital is placing a new tender - already for 225 bags.
And in less than a month, another one - for 300! That is, they need 3.5 times more bags in autumn than at the end of winter.
In the spring of this year, journalists have already studied the tenders of hospitals for pathological bags: they compared purchases in 2020 and 2021. And although there was a noticeable increase, the number of purchased bags did not differ as colossally as it is now.
At a time when the number of patients is growing, Lukashenka last week suddenly demanded that the mandatory mask regime be canceled. In addition, he ordered the abandonment of other antiquarian measures. As a result, the reminders to wear masks have even disappeared from transport and shops.
A few days earlier, the Minister of Health of Belarus Dzmitry Pinevich said that "the epidemic situation is quite serious... unfortunately, it has not yet been simplified." He also said that a third of the country's bed capacity was repurposed for COVID-19 patients.