Lukashenka Took Offense at Merkel
87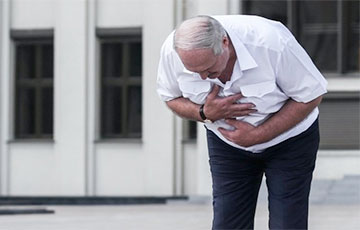 The EU did not get in touch.
Contact persons from the European Union, who were supposed to work in "interaction" with the Belarusian side to resolve the refugee crisis, do not make contact. Lukashenka this today, receiving a report from the "governor" of the Hrodna region Uladzimir Karanik and assistant in this region Yury Karaeu, BelTA informs.
"I'm waiting for the EU to answer the question on 2 thousand refugees. We have about 2 thousand refugees in this camp. I asked them (the European Union and, in particular, Germany. - ed.) to take them away. They said that Merkel (acting Chancellor of Germany Angela Merkel, with whom Lukashenka had two telephone conversations. - ed.) promised me that, at the level of the European Union, they would look into this problem. And they don't even consider it. And even what she promised me (it was decided in the EU) - the contact persons. They do not even get in touch. Belarusian Foreign Minister Makei calls them: "Let's work in this vein!" "Yes, we are there on a business trip, somewhere else, and so on"," complains the usurper.
"In this regard: there is no need to wait for anyone. If they refused, it means that their entry here will be closed. They have nothing to do here. Because it will be the same as with these international visitors. They will come to show off. We will deal with these people ourselves if Germany does not take them. And where to go? They have nowhere to go. But we must demand from the Germans that they take them," says the dictator.