"It's Still Raining in Church": Developments in Budslau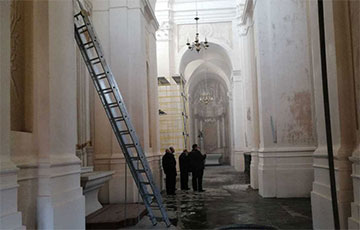 The priest-principal spoke about the situation with the National Sanctuary.
Trouble came from unexpected places. Early yesterday morning, the Budslau church, one of the most important places for the believers and certainly a beautiful building of architectural and historical value, was on fire. Specialists have yet to determine the reasons for the emergency. The scale of the destruction is huge: the roof of the building, an area of about 1700 square meters, is completely burned, and all the rooms are flooded with water, reports Onliner.
This morning, priest Dmitry Dubovik, who got inside the church, shared photos that show the state of the premises: there is still water on the floor, one can see dampness even through the screen, and one of the chandeliers fell from a great height. There is a lot of work to do, including the restoration of the frescoes which are about 1500 square meters in the church. Onliner contacted Dmitry to find out what's going on in Budslau church today and whether it makes sense for volunteers to go to help.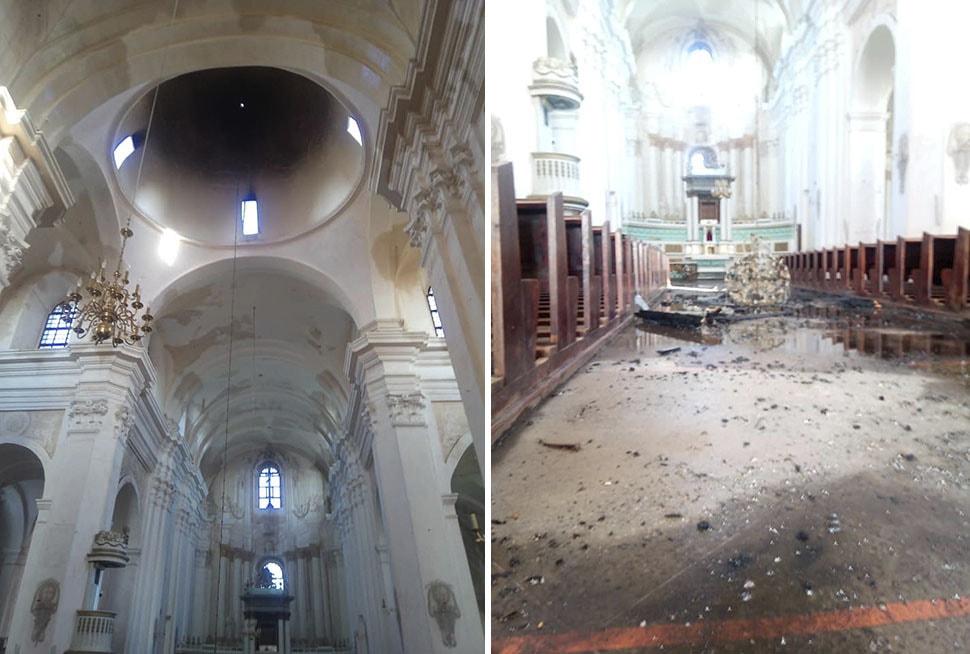 - Emergency service and others have already left. As for the church, it's still "raining" inside. We try to dry the place. Today, we will discuss the future of the church in the Regional Executive Committee. I guess we will set a repair work plan. We are contacting art restorers to fix an organ and the Holy table. One should do everything properly. It comes first. Then we will examine constructions. I assume this work will take two weeks.
As for volunteers, it makes no sense to go here so far. We still do not have permission to work indoors. We wait on the news and will inform you on Facebook and Instagram.