U.S. Congressmen Announced Creation Of Bipartisan "Friends Of Belarus" Caucus
5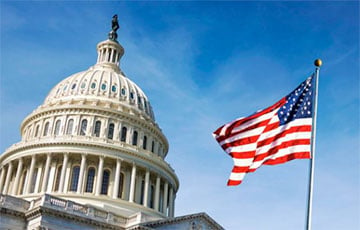 According to American politicians, it will send a message to the whole world.
Lawmakers from the lower chamber of the U.S. Congress - Democrats Bill Keating and Marcy Kaptur, as well as Republicans Chris Smith and Joe Wilson - announced the creation of a bipartisan caucus (initiative group) called "Friends of Belarus" in the House of Representatives. All congressmen, supporting the democratic movement in Belarus and calling to account for the Lukashenka regime for repression of opposition and human rights violations, may join this group, reports The Voice of America.
According to the founders of the caucus, the appearance in the Congress of a group in support of a free Belarus "will be a message to the world that the U.S. supports those who strive for freedom facing oppression".
The people of Belarus "need our support now more than ever," said Bill Keating, who promised that the new group would work to support "the aspirations of the Belarusian people and to hold the Lukashenka regime accountable for human rights violations."
"We support the courageous people of Belarus, who deserve true democracy and are fighting against Europe's last dictator, Aliaksandr Lukashenka, and his accomplice, Russian President Vladimir Putin," said in the statement of Congressman Chris Smith, who authored the Democracy and Human Rights in Belarus bill passed by Congress in 2020 as part of a comprehensive legislative package.
"The United States has a longstanding friendship and cultural affinity with the Belarusian people," said Congresswoman Marcy Kaptur, "I look forward to working with my colleagues to develop strategies that will strengthen support for civil society and give hope to the oppressed people of Belarus".
Congressman Joe Wilson said that working in the "Friends of Belarus" caucus will help members of Congress "to promote human rights and a positive future for the Belarusian people."