'I Am Sure He Could Not Commit Suicide'
9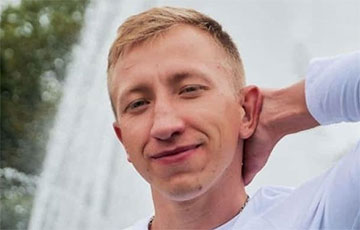 Vital Shyshou's girlfriend told how he behaved on the eve of the tragedy.
The girlfriend of the head of the Belarusian House in Ukraine Vital Shyshou, who was found hanged today in a park in Kyiv, told how Vital behaved on the eve of the tragedy, Radio Svaboda reports.
Bozhena Acorn, like Vitaly, is from Rechytsa, they moved to Kyiv together in the autumn of 2020 due to the persecution by the Belarusian authorities.
- Vital did not have parents and family - everyone died. He worked as a freelance IT specialist. There was no such thing that he complained that he was being followed. But lately Vital has become more attentive - he used to watch what kind of cars drove up, who got out of them.
There were no direct threats to Vital, but he had a bad feeling about it. He did not express it to me, but he wrote to one of our acquaintances a week before the tragedy: I have a bad feeling, if anything, look after Bozhena. However, no strangers specifically approached Vital - this was not the case.
Once on a street in the city center some people approached me - as it turned out later, they were recording and filming.
We were both sick for a week, lying in beds, watching movies. Of course, the sick person's mood was not high, but Vital did not have any bad thoughts. I'm sure he couldn't commit suicide. He had no reason for this. And he could not do that to me. We had joint plans for the future, - said Bozhena.