Economist: Foreign Currency Deposits of Belarusians in Five Banks Could "Burn"
18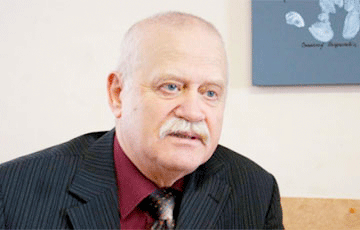 The likelihood of closing these banks due to sanctions is high.
It became known that the EU is preparing a package of tough sanctions against five banks (Belarusbank, Dabrabyt, Belinvestbank, Belagroprombank, and the Development Bank).
The website Charter97.org asked economist Lev Margolin how hard it would hit the banking system:
- There is hardly any serious threat to the banking system itself, but as far as the currency component is concerned, there will be problems. As a matter of fact, of these 5 banks, at least 4, concentrate a fairly significant volume of foreign exchange earnings. The fact is that the restrictions imposed on banks are primarily imposed on the calculations of freely convertible currency.
If sanctions are introduced, the correspondent accounts of these banks, both in Europe and in the United States, will be closed, so they will not be able to carry out settlements in dollars and euros. Accordingly, all enterprises that are served in these banks will suffer because they will not be able to carry out such settlements.
- It is noted that the effect of these sanctions exceeds the effect of disabling SWIFT. What kind of losses can we talk about?
- It's hard for me to say what losses there might be. You see, banks have practically no funds of their own. Banks manage depositors' money. They receive money from depositors and give it out in the form of loans.
I think that most enterprises will prepare in advance for such sanctions and reduce their balances to a minimum. However, for these 5 banks, such restrictions, in principle, can lead to closure because they will become useless.
For other banks and depositors, there will also be inconveniences associated with the fact that it will be necessary to somehow save their deposits and move to other banks.
If there are no problems with ruble deposits, then enterprises and, first of all, the population, who keep deposits there, will have problems with foreign currency. After all, in order to return deposits to the population, banks usually buy foreign currency in cash with the funds that are in correspondent accounts. If their accounts are frozen, they will not be able to receive cash; therefore, most likely, they will not be able to issue deposits to their clients.
Now that could be a pretty serious problem. If enterprises know how to navigate quickly enough, then depositors, especially those with term deposits, do not have the physical ability to terminate the contract ahead of schedule. Even those who have term deposits, by the time they get their bearings, withdraw the money, it may turn out that money is already gone.
- They want to synchronize the US and European sanctions against the Belarusian authorities. How much will this affect the Belarusian economy?
- Of course, hitting with a fist is always more effective than hitting with fingers outstretched. If the sanctions are synchronized, combined, unified, then, of course, this will have a more serious impact on the Belarusian economy than what is being done separately. Here is an example: the Europeans imposed sectoral sanctions against potash production, while the Americans specifically against Belaruskali. The difference is that it doesn't matter for Europeans who sells Belarusian potash, it will be banned anyway.
For Americans, only the one who sells on behalf of Belaruskali is important. If some gasket is laid, and another party sells, then the Americans can pretend that this does not concern them. At least that's what follows from the letter of the law.
On the other hand, the Americans have imposed sanctions on enterprises, which means that everything that concerns this enterprise falls under the sanctions. The Europeans made an exception for the most massive share of Belaruskali products. This is what I call "punching with fingers outstretched." If this can be unified, then it will be more serious.