Lukashenka Gives Putin A Tractor
36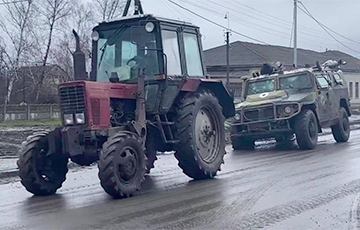 The whole interner laughed at the gift of the dictator.
Lukashenka went to an unofficial summit of CIS leaders in St. Petersburg. The event was organized by Putin, who is celebrating his 70th birthday on this day. Lukashenka presented the head of the Kremlin with a gift certificate for a Belarus 1523.3 tractor.
There is a joke on the internet that there is a lot of symbolism in this gift. After all, with the help of Belarusian tractors, the Armed Forces of Ukraine towed damaged Russian equipment at the very beginning of the war.