Viktor Shenderovich: Russia Will Disappear As Dead End Branch
2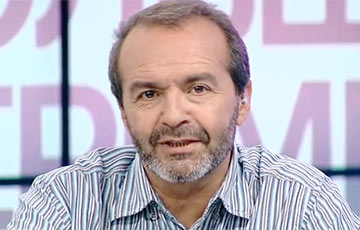 This will happen in a natural historical way.
"The state, which uses criminal investigation against lawyer Ilia Novikov and does not look for "Chef" Prigozhin, will disappear in a natural historical way, as a dead end branch. And do not ask me to be sad about this," writes well-known Russian publicist Viktor Shenderovich.
It is necessary to grieve about how much blood they will shed inside and around them before the collapse, and how much blood there will be later because all legal mechanisms will be completely destroyed and discredited…
"And the longer, the more it hurts," Okudzhava sang.
Therefore, I repeat as a formula: Putin's defeat in the war with Ukraine should be so severe that it becomes obvious even to the deepest, God forgive me, people. It's one of Russia's last chances to survive.
We hold ourselves back, comrades...