Bloomberg: Oil Exports From Russia Fell By 54% In One Week
2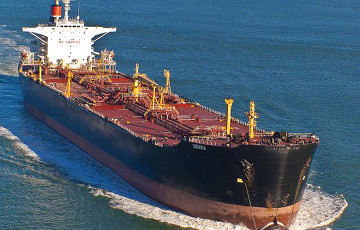 Supply volumes fell by 1.86 million barrels per day.
During the first week of the price ceiling and the embargo on offshore deliveries of Russian oil, exports from Russia fell by 54% at once. This is reported by Bloomberg, citing data on the movement of tankers.
The volume of Russian oil supplies fell by 1.86 million barrels per day.
Among the reasons for the fall are the works in a key port, Primorsk on the Baltic Sea. Its shipment has dropped to three tankers a week, when the normal figure is eight tankers.
Bloomberg also writes that two major tanker owners have withdrawn their vessels from the route as oil is being sold at prices above the price ceiling.
The publication concludes that these data should be treated with caution, because weekly flows depend on the timing of cargo transportation planning, weather, and even on the quality of the signals that the ships themselves transmit.
As the Charter97.org website wrote, buyers of Russian oil after the introduction of the price ceiling can use the brokerage and insurance services of Western agents if oil is bought according to the new rules — no more than $60 per barrel.