Ukrainian Special Forces Skillfully Hit Enemy Kamaz Typhoon
2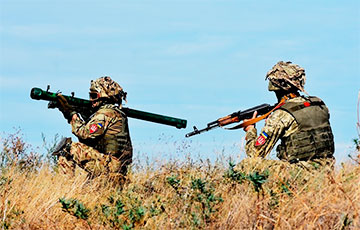 Video from the Kherson region.
The Ukrainian Special Operations Forces skillfully hit an enemy Kamaz Typhoon in the Kherson region.
"The Typhoons are from the "noanalogue" category in the Russian Federation. This is their pride. We turned it into a tin can thanks to the efforts of the Special Operations Forces," writes UNIAN.