Six Days Of Russian Aerial Photography Aircraft Flights From Mahiliou To Lithuanian Border
12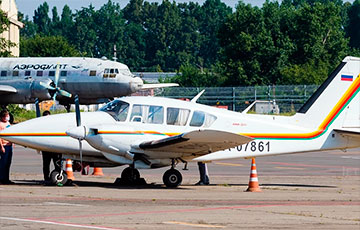 A detailed map survey is underway.
Extreme activity of Russian aircraft in the Belarusian skies. The Flagshtok Telegram channel recorded an unusual behavior of a light Russian twin-engine aircraft Piper Aztec PA-23-250 with the number RA78610 in addition to the Russian Aerospace Forces leadership aircraft and fighters. For the past six days, the plane has been methodically flying back and forth from Mahiliou to the border with Lithuania.
Such a trajectory is typical for conducting a detailed map survey survey of the territory.