Russian Army Collapse Near Lyman: New Maps Battles Published
7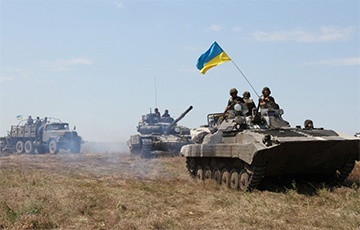 Ukrainian troops close the "cauldron" for the occupiers.
Ukrainian troops are close to encircling the so far occupied Lyman in Donbas, which will inflict a significant defeat on the enemy. Meanwhile, in the south, the Armed Forces of Ukraine are conducting ground maneuvers.
RBC-Ukraine reported about it with reference to the map of the Institute for the Study of War (ISW).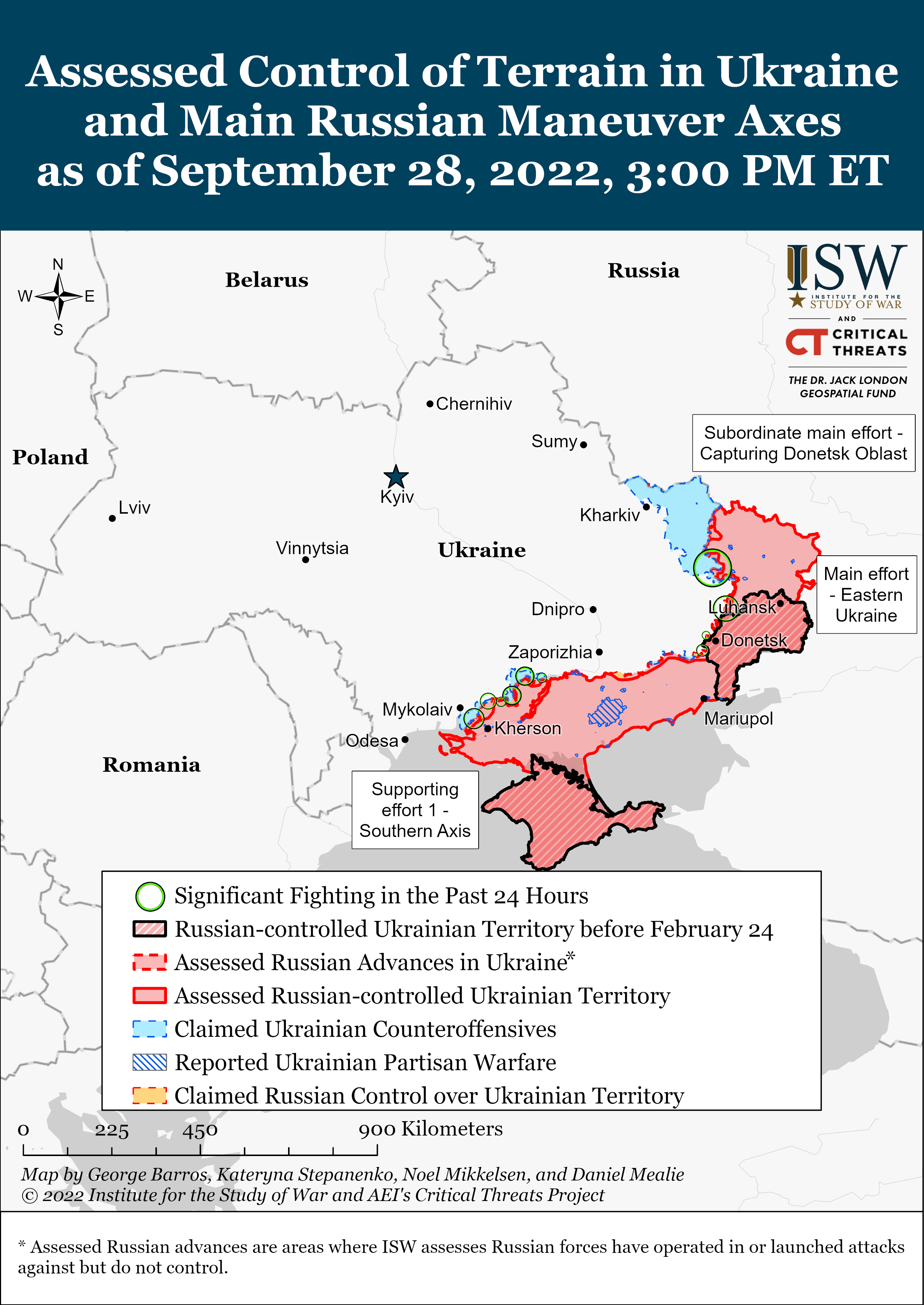 Eastern Ukraine (Volchansk-Kupyansk-Izyum-Lyman line)
According to the maps, Ukrainian forces likely continued to make significant gains around Lyman on September 28, advancing from the north along the Zelena Dolyna-Kolodiazi arc and from the southeast around Yampil.
Geolocated combat footage corroborates claims made by Russian milbloggers that Ukrainians took control of Zelena Dolyna (15km north of Lyman) and pushed east to take control of Kolodiazi (11km northeast of Lyman). There are fighting on the outskirts of Torske.
Russian sources additionally discussed Ukrainian gains northwest of Lyman and claimed that Ukrainian troops are attacking Shandryholove, about 10km northwest of Lyman.
Ukrainian forces are seeking to take control of the Svatove-Lyman road. I want to take charge of this alpha, take control of him.
The collapse of the Lyman claudron will likely be highly consequential to the Russian grouping in northern Donetsk and the western Luhansk region and may allow Ukrainian troops to threaten Russian positions along the western Luhansk region border and in the Severodonetsk-Lysychansk area.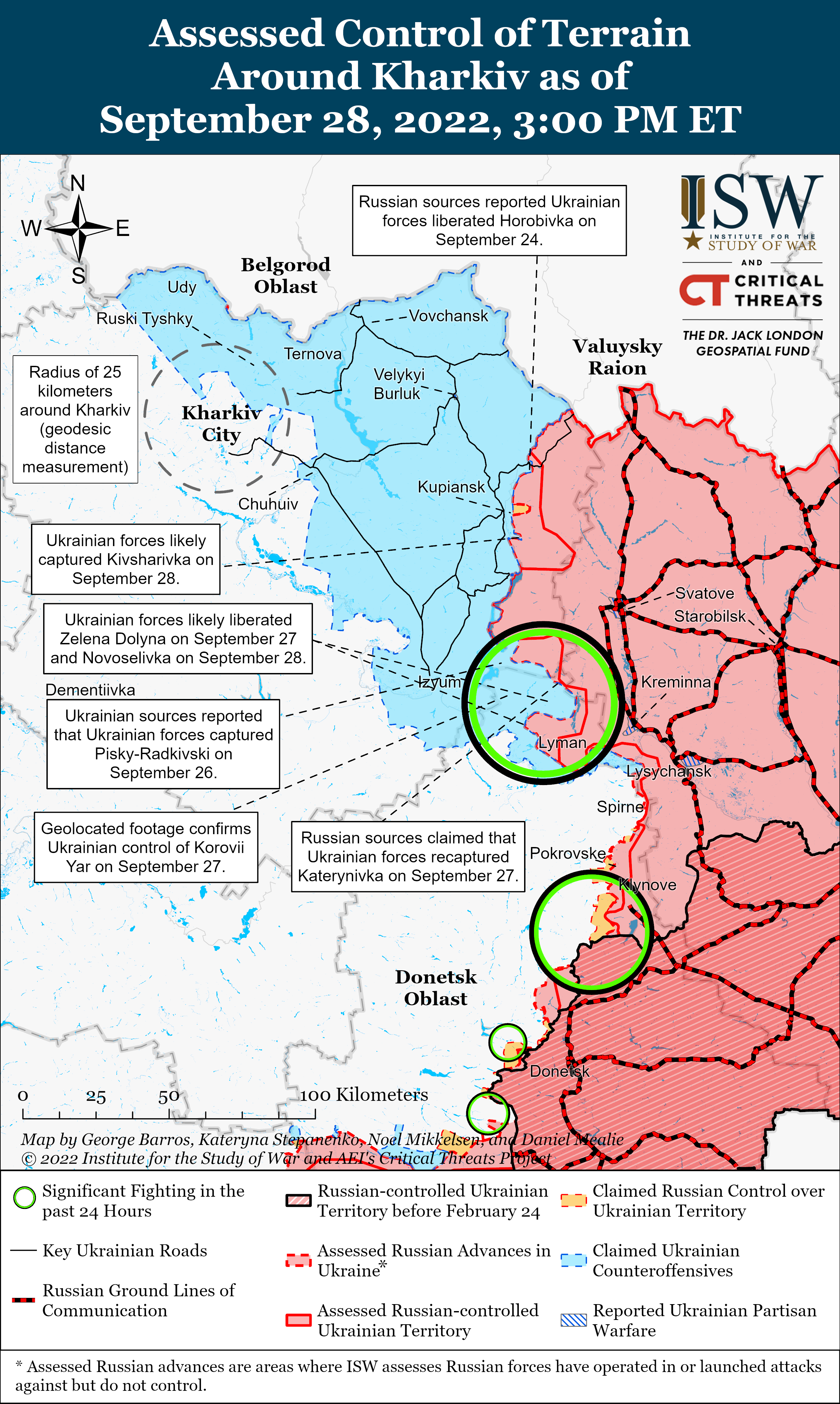 Furthermore, offensive continues and in the region is Kupyansk, was freed Kovsharovka. The advance of the Ukrainian forces goes to the northeast.
Donetsk region
According to the maps, Russian troops continue unsuccessful ground attacks in the Donetsk region.
The Ukrainian General Staff also reported that Russian forces conducted failed ground assaults southwest of Donetsk City near Pobieda, Novomykhailivka, and Pavlivka.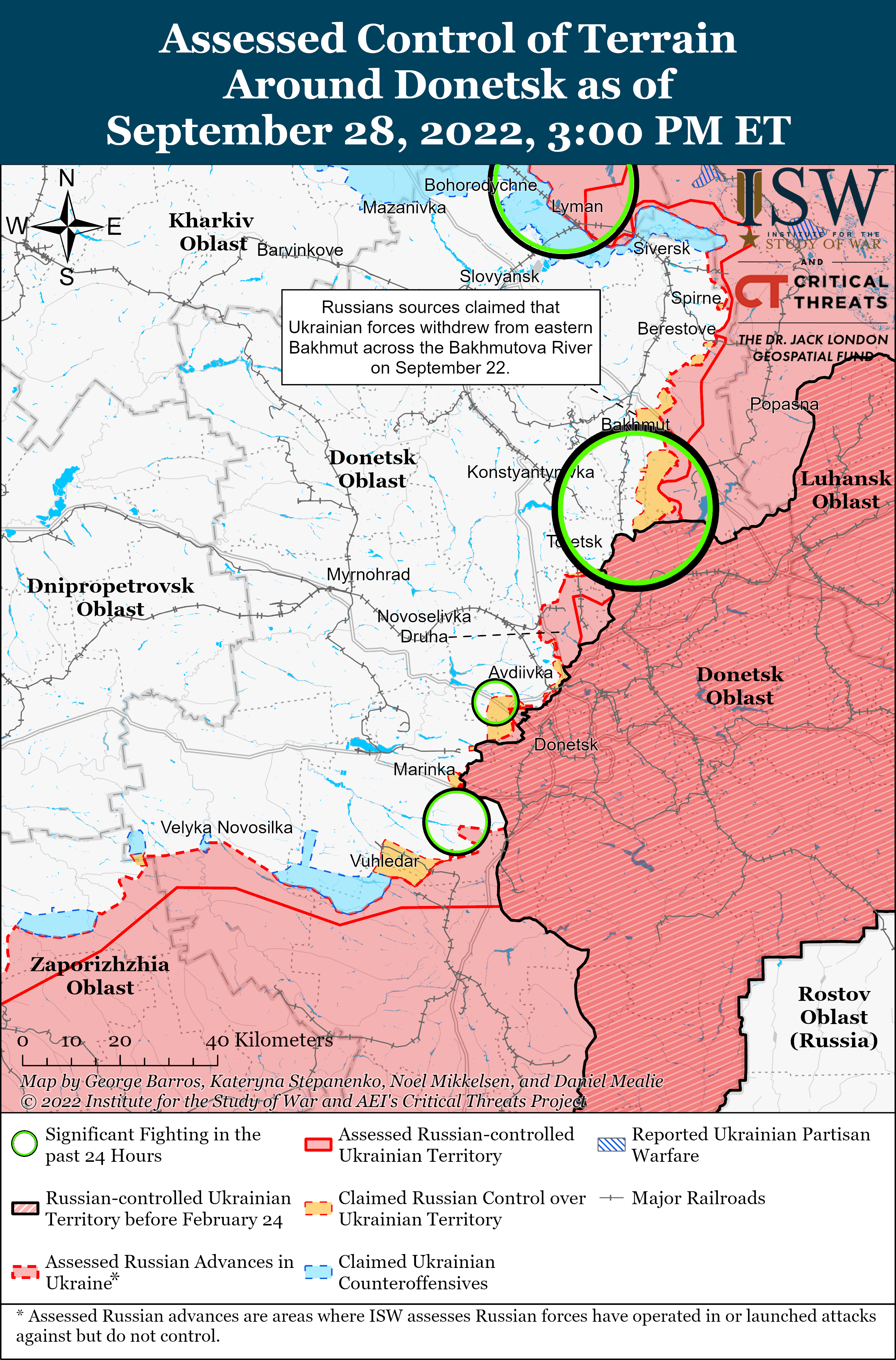 The Ukrainian General Staff reported that Ukrainian forces repelled Russian attacks south of Bakhmut near Zaitseve, Mayorsk, Mykolaivka Druha, Odradivka, and Zalizne (all within 15km of Bakhmut), and west of Avdiivka near Pervomaiske.
South
Ukrainian fighters continue positional operations in undefined places (the General Staff maintains operational silence during operations in the south) to consolidate and improve their positions along the southern axis. It communicates about the ground-based maneuvers of our soldiers, but without the refinements.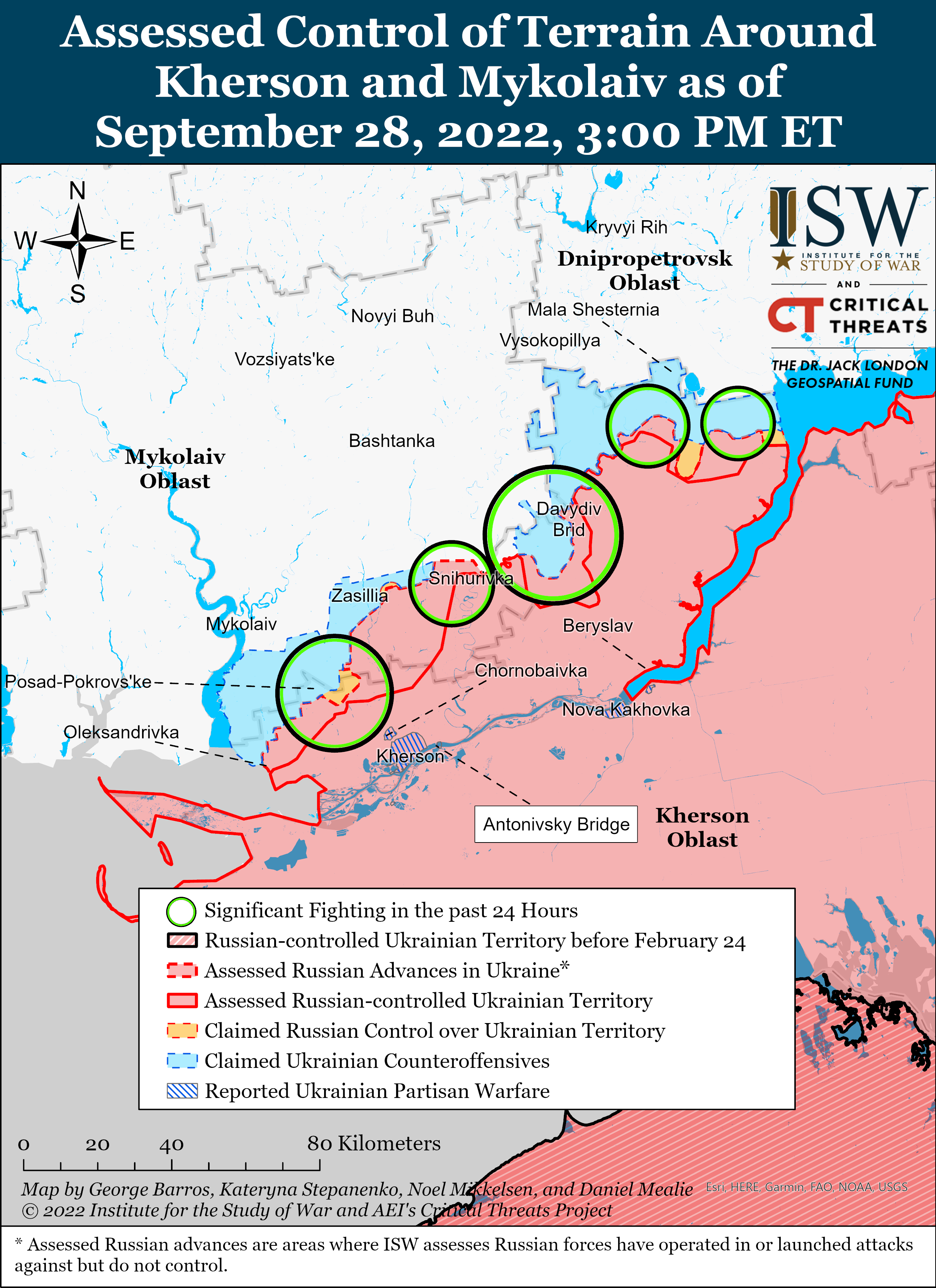 At the same time, the Armed Forces of Ukraine continue to block Russian logistics, military and vehicles, as well as the concentration of areas in the Kherson region. However, the occupiers are trying to bring up reserves from Crimea.
The Ukrainian General Staff reported that Ukrainian troops repelled a Russian attack on Bezimenne, 15km southwest of Davydiv Brid and near the Inhulets River.