'Decision That Will Determine Timing Of War': Expert Explains When To Expect Turning Point At The Front
3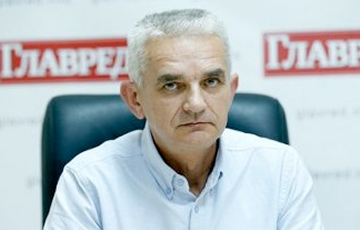 The Armed Forces of Ukraine are preparing for a counteroffensive.
In early January, Head of Ukraine's Defense Intelligence Kirylo Budanov said that the Armed Forces of Ukraine expected to go on the offensive this spring.
In what areas should we expect the intensification of hostilities, and what will help change the situation on the battlefield?
The Charter97.org website spoke on this topic with co-director of foreign policy and international security programs at the Razumkov Center, first assistant to the Minister of Defense of Ukraine (2005-2008), military expert Oleksiy Melnyk.
— There are quite obvious forecasts. Most of all there is talk about the southern direction, Melitopol and Berdyansk. But it cannot be ruled out that the main blow could be dealt elsewhere. Therefore, I would now be careful in arguing, despite all the visible priorities of this vector, that it is the south that will be the direction of the main strike.
— A couple of days ago, U.S. President Joe Biden officially announced the delivery of 31 M1 Abrams tanks to Ukraine. Will Western tanks change the situation on the battlefield?
— The short answer is yes. These deliveries, important as they are, are not only aimed at satisfying Ukraine's immediate demand for heavy weapons needed for the next counter-offensive operation. The great significance of these deliveries also lies in the fact that they give Ukraine the prospect that the transfer of weapons will not stop and the volumes will not decrease.
Now the Ukrainian command has more room for maneuver, since the forces that we already have at our disposal will be used with greater intensity until the tanks arrive. I mean the whole complex with the training of crews and the training of units. The start of the offensive does not have to be tied to the moment when these tanks appear in the troops.
— The AFU can also receive Western combat jets. How can aviation technology affect the nature of hostilities?
— When they try to assess the importance of this or that decision and use such a term as "a turning point", then I think that the delivery of aviation equipment can be just such a turning point.
For all the importance and significance of armored vehicles, it cannot be compared with the increase in offensive potential that the air force provides.
We understand that in the ideal case, we can talk about the perspective of six months. The moment when Ukraine has one or two squadrons of F-16s will actually be significant and a turning point. This is the moment of breakthrough, which will determine the further course of hostilities and the timing of the end of the war.