First Permanent U.S. Garrison To Appear In Poland
1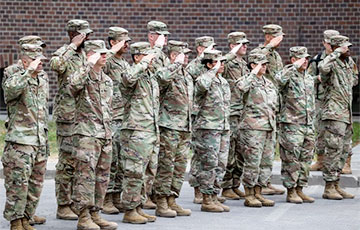 The unit's tasks have become known.
The first permanent garrison of the U.S. Armed Forces will appear in Poland. This was reported on March 20 by radio station RMF24 with a reference to the country's Ministry of National Defense.
On March 21, the ceremony of transforming the Regional Support Group into a U.S. Army garrison in Poland will take place at Camp Kosciuszko in Poznań.
It will be the eighth permanent garrison of the U.S. Armed Forces in Europe and the first one in Poland The decision to create it back in 2022 was made by American leader Joe Biden.
"The unit will deal with the infrastructure support of American soldiers stationed in Poland. The tasks of the garrison will also include the leadership and management of the advanced outposts of American troops in Poland," the Defense Ministry said.
The garrison will include 13 military and 140 civil servants.
In early March, the Pentagon reported that the first soldiers arrived in Poland, sent to permanent service as part of the forward headquarters of the U.S. Fifth Corps in Poznań at a base called Camp Kosciuszko.
The forward headquarters of the U.S. Army's Fifth Corps was deployed in the country by decision of the NATO summit in Madrid in July 2022. Its main mission is to coordinate and oversee U.S. ground forces deployed in Europe, operational planning and cooperation and synchronization of U.S. forces with the troops of other NATO countries.
More than 10,000 U.S. military personnel are currently stationed in the country.