Belaruskali to stand idle until March
138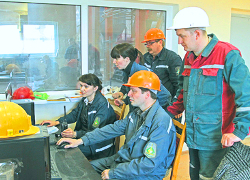 The catastrophic situation at the potash giant won't be solved until the new sowing season.
Charter97.org learnt it from a Belaruskali worker.
"The enterprise practically stands idle. Only a quarter of its facilities works. Each of four mines works in turn. We receive 2/3 of the salary in idle periods. It will continue so until March, when new contracts before the sowing season will be signed and shipments will be resumed. The company will soon sign a contract with Brazil. The issue of prices will become clearer. The general director [Valery Kiryenka] says everything will be fine soon, but his eyes are so sad. Eyes never lie," the worker says.
Belarus's biggest enterprise faced problems after a conflict with Uralkali.
Belaruskali's Russian partner stopped export sales through the joint trader Belarusian Potash Company (BPC). Belaruskali has to close two out of four mines in August and pay workers 2/3 of the salary.
Uralkali CEO Vladislav Baumgertner was arrested in Minsk on August 26. He was charged with abuse of power and taken into custody. He was released a month later and placed under house arrest. Charges against him were specified. In late October, the investigation period was extended by two months and Uralkali CEO was left under house arrest. The Belarusian authorities say he and other BPC top managers caused damage of up to 100 million dollars to Belaruskali.