Belneftekhim: Russian Ministry of Energy mixes things up
4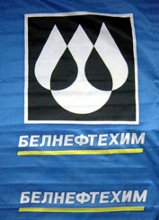 Belneftekhim company claims it cannot influence the volumes of Russian oil products produced under tolling agreements.
Maryna Kastsiuchenka, a spokesperson for the Belarusian State Concern for Oil and Chemistry (Belneftekhim), gave comments to charter97.org about Russian Ministry of Energy's accusations of the petrol price increase against Belarus.
"Firstly, the data relating to Tatneft are not accurate. We are trying to figure out this issue. For example, Tatneft company has left 5.7% of its volumes, not 40%, in Belarus for 7 months. Secondly, Belneftekhim has no tools to influence the volumes of oil products produced under tolling agreements. I gave you the figures – it's all I can say in respond to this statement," Maryna Kastsiuchenka said.
We remind that the Ministry of Energy of Russia says that Belneftekhim company tries to allocate Russian fuel produced at Belarusian refineries at its own discretion and leave it in the country instead of returning it to Russia.