Head Of Journalists' Union Of Ukraine: KGB Detained Pavel Sharoiko On October 25
4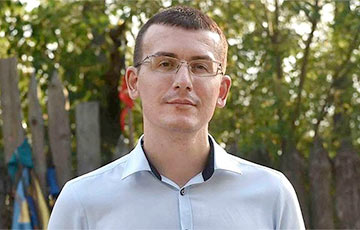 Ukrainian journalists demand to release their colleague.
The State Security Committee of the Republic of Belarus (KGB) detained Pavel Sharoiko, a staff correspondent of the Ukrainian Radio in Belarus, in Minsk on October 25, Sergei Tamilenko, the head of, wrote on Facebook, Gordon informs.
"Ukrainian journalist Pavel Sharoiko was detained in Minsk on October 25. On the same day, the apartment where Pavel lives with his family – his wife Elena and their daughter, was searched. The arrest (arrest) was carried out by the KGB of Belarus. Pavel has only got a state lawyer. That is – provided by the Belarusian authorities! On the involvement of another lawyer by The Ukrainian Embassy in Belarus has no information on engaging another lawyer. Paul communicates with the family via letters. The first one came to his wife by post only after a week and a half," – he noted.
Tomilenko proposed to unite the efforts of the National Public Television and Radio Company of Ukraine and the Ministry of Foreign Affairs of Ukraine in order to find an independent qualified lawyer for Sharoyko's defense.
The National Union of Journalists of Ukraine demanded to release the journalist.