Workers Show Lukashenka's Hospital Room Of 100 Square Meters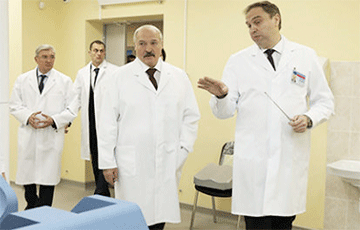 The personal hospital room of the Belarusian ruler is a real palace.
More than 100 square meters, three rooms, dressing room, a bathing room, a toilet and a double bed.
More info - in Olga Starostina's article on belsat.eu.
The head of our country sits high, sees far. But he doesn't see much of what's close, but he hides it. Glasses often lie near Aliaksandr Lukashenka, he even put them on during the press conference, but the state media cut out these shots in order not to show that Lukashenko is a short-sighted man.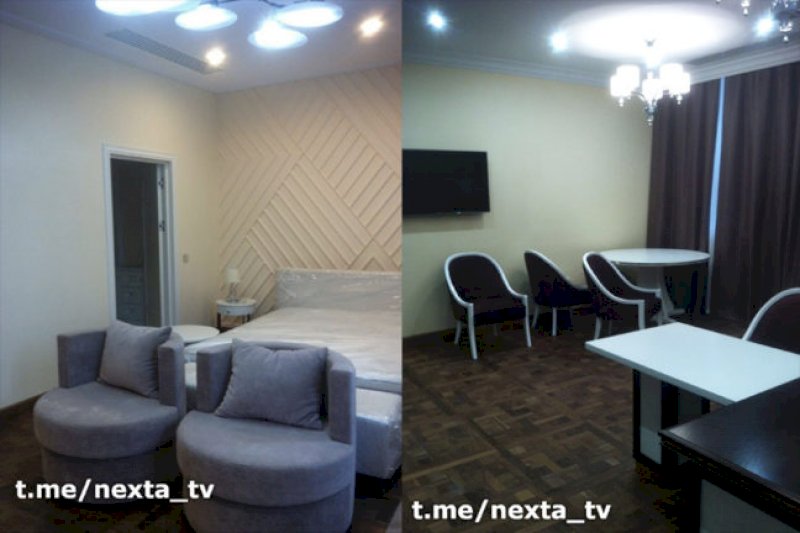 "I read the report and returned it to the Prime Minister. You do not write me these reports anymore. You're just wasting your time. We need two lines," – Lukashenka said.
Does it mean that now both books and newspaper articles will be published in two lines, so that Lukashenko can cope with it? For example, we asked Babruisk residents to describe the results of Lukashenka's presidency in two lines.
Here's what the people say:
"No results. Everything should be done in time. You should have the courage to get ready and leave on time.
"The production does not accelerate much. There is no too big wages.
"Price growth. Denomination".
However, one should not worry: everything will be fine with the head of state's health. After all, not just a good, but an ultra-good medical center for government officials was built in Zhdanovichi, and there - behind the armored doors - a room for Lukashenka.
Neither you nor we will be allowed there, but the builders shared photos with blogger Stsiapan Sviatlou.
The VIP room - is a real palace: more than 100 square meters, three rooms, a dressing room, a bath room and a toilet with very pricely plumbing, two tables for meetings to make people think that the head of the state is at his workplace, and a room with a double bed.
One patient has a double bed and the other has a sleeping place in the hallway, at best. Another patient with a pelvic fracture is transported from the Dziarzhynsk hospital to the regional hospital and back on tarpaulin stretchers in the company of 5 more patients, as there is no CT scanner in Dziarzhynsk.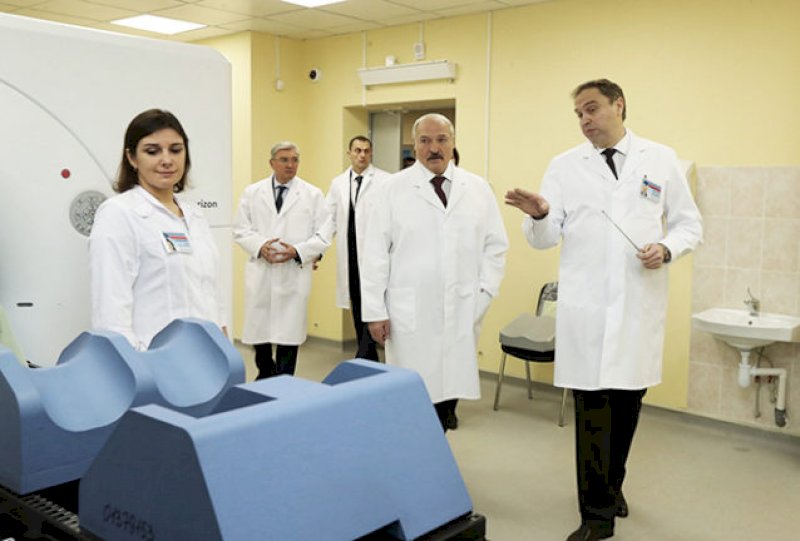 But why do we need medicine when we have sports? There is no special lane for ambulance on the roads, but such a lane will appear for cars that will serve the European games. And if someone drives on it, he will get a fine. According to Lukashenka's decree, even more severe punishment will be imposed on those who launch a drone or want to protest during the games. The games will be defended by law enforcers from all over the country, headed by Minister Shunevich, who has proved the strength of his department, protecting the sculpture of the town policeman.
Neither this decree, nor others, specifies who will defend the Belarusians.