A Border Guard Soldier Tried to Shoot Himself in the Brest Region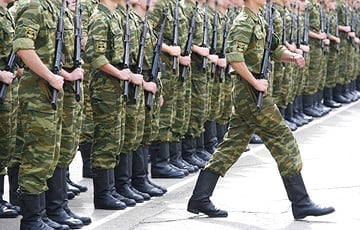 He was in a document checking squad.
A border guard soldier tried to shoot himself in the Brest region. The incident happened on January 15th.
"A conscript soldier who served in the Pinsk border detachment tried to shoot himself while at a meeting on documents check," the Border Committee said.
At the moment, he was in a squad for checking documents for entering the border strip. An ambulance arrived at the scene, and an investigative team was called.
The guy, a native of Barysau, has served since May 2020 in the border service. Since November, he has been serving at the Mutvitsa border post. The service is characterized positively.